Christmas is one of the most enjoyable times of year for the humans in your family but what about your Cockapoo? While you will want him to have a great time, you need to be aware of the dangers of giving your dog festive treats such as chocolate, Christmas pudding or alcohol, as these things can seriously harm him.
If you want the festive season to be good fun and safe for everyone then there are some tips that you should follow to keep your beloved dog free of danger at this time of year. However, that doesn't mean that the build up to the big day has to be dull for him.
Indeed, by choosing one of these terrific dog advent calendars you can make sure that he enjoys the days leading up to Christmas as much as you do. There are plenty of different models to choose from, with a variety of snacks behind the windows and some cute images on the boxes too.
1. Pet Brands Dog Advent Christmas Calendar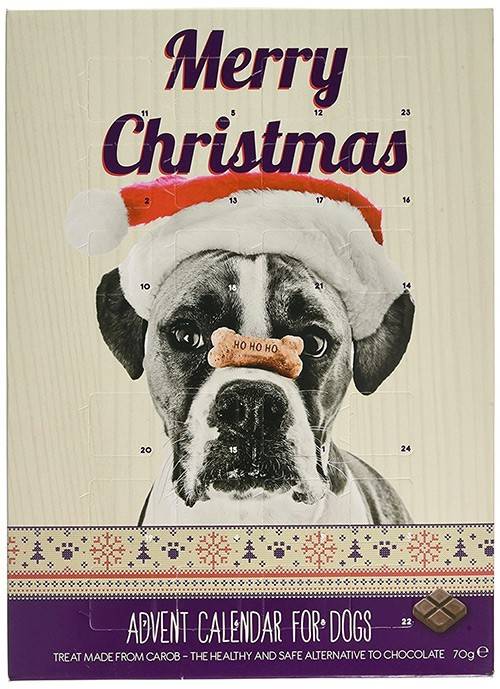 The treats contained in this Pet Brands Dog Advent Christmas Calendar are billed as being a safe and healthy alternative to sharing your chocolates with your pooch. They are free from cocoa, wheat and gluten. Instead, they are made from carob, making them completely dog friendly.
If you hang this fun advent calendar up next to yours then you enjoy the countdown to Christmas together while each chomping your favourite treats. He will soon work out where he needs to stand each morning to watch you opening the next day and taking out another great snack for him.
2. Trixie Adventskalender für Hunde, 30 × 34 × 3, 5 cm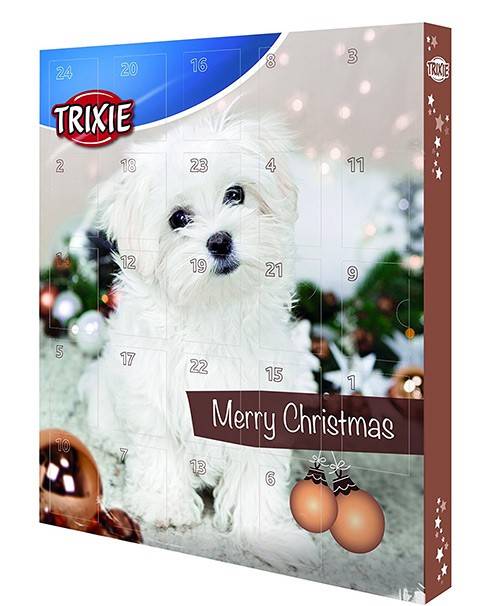 Christmas treats don't get much more enjoyable than with this cool Trixie Adventskalender für Hunde. It is filled with 24 delicious treats that will have him eagerly waiting on each new day during the enjoyable month of December.
The box measures up at 30 × 34 × 3, 5 cm and it is advertised as only being suitable for pooches of at least a year old. Each day has something different hiding behind the door, with something extra special to be discovered on the very last day.
3. Dog Advent Calendar – Hatchwells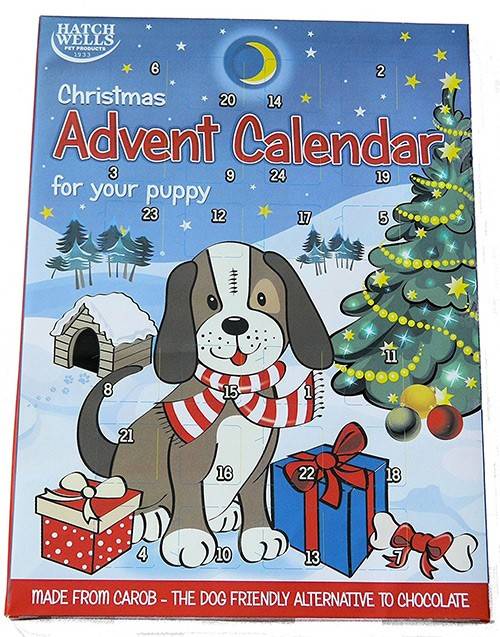 One of the best things about this Dog Advent Calendar from Hatchwells is that each treat can be broken down into 4 smaller snacks. This means that it is perfect for multi-dog families or for anyone who prefers to spread out the fun each day.
As you would expect, there are 24 doors and there is a treat behind each one. These are healthy snacks, although there isn't really the same variety of treats offered by some other advent calendars.
4. Hatchwell Advent Calendar Dog Treat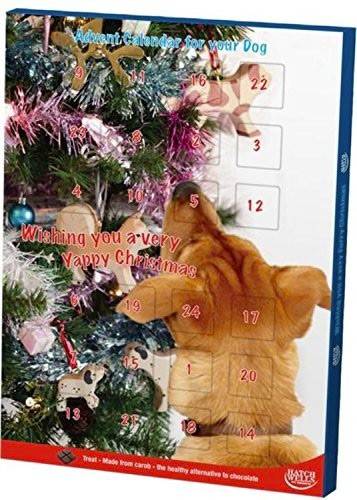 Packed with carob flavoured snacks that your furry buddy will love, this Hatchwell Advent Calendar Dog Treat makes the run-up to Christmas day even more exciting for the whole family. Each treat can be divided up, giving you more flexibility and the chance to share between various dogs.
As with most canine treats, some dogs are likely to love them while others might not be so keen. The design is nice and it is sure to grab his attention once he sees the magical thing that happens when you open each new window.
5. Battersea Dogs & Cats Home Advent Calendar for Dogs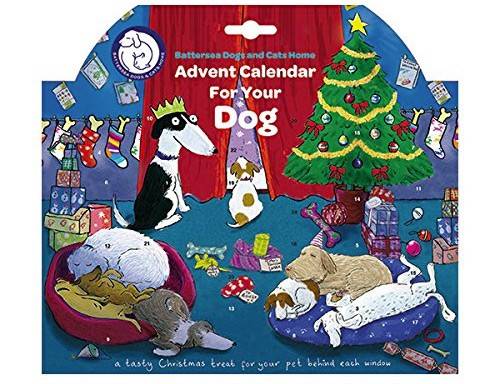 You can support a terrific cause during this year's festive season with this Battersea Dogs & Cats Home Advent Calendar for Dogs. It has a treat behind every window to help him make the most of every day in December.
The box is cute too, meaning that the overall package is going to please everyone in your home in one way or another.
6. Advent Calendar for Dogs with treat behind every door
Another cute canine advent calendar worth considering, this one comes with small biscuit treats tucked away behind every window.
This product is from Caltime and the adorable dog on the cover certainly makes it very visually appealing. The biscuits contained inside perhaps aren't the most exciting in the world but his little face is still likely to light up when he sees you open each door.
7. Pawsley Real Meaty Treat Dog Advent Calendar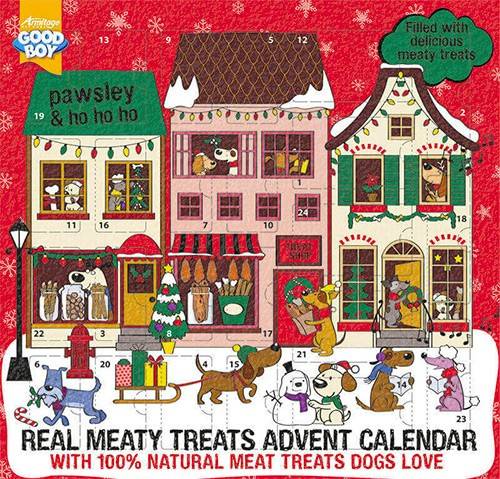 The Pawsley Real Meaty Treat Dog Advent Calendar is among the highest quality dog advent calendars around this year. For a start, the festive scene on the box is delightful and will look great on your wall on the run-up to Christmas.
As for the contents, your dog gets 24 meat treats that are made of 100% natural meat. Every day in December is going to be extra special for him when he has the daily opening of a new window to look forward to.
8. Personalised Dog Advent Calendar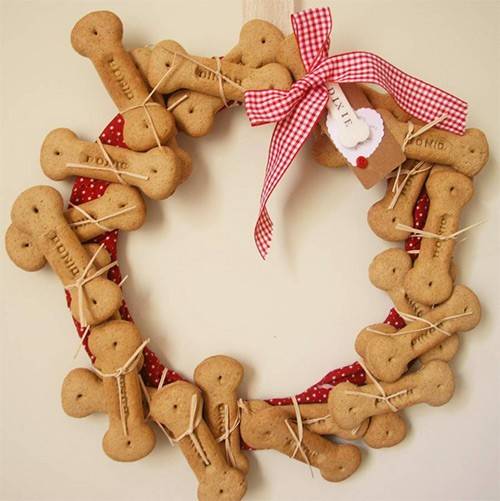 If you are happy paying out a bit more for extra quality then this Personalised Dog Advent Calendar could be your best bet. It comes in a clever Christmas wreath design that will look fantastic on any dog lover's wall.
As well as being able to choose the name that appears on this calendar, you can also customise it by choosing the type of ribbon than comes with it. It is packed with 24 tasty bone treats that can be easily removed with each passing day.
Conclusion
Most advent calendars for dogs offer a good value way of adding some fun to the festive season. Just be sure to look for one that contains healthy snacks that he can look forward to and that you can give him without any fear for his health.