My own Cockapoo, no. She just doesn't like the equipment. I have tried to get her to like it, but I can't force her. The only way to get her to go into the tunnels is my throwing one of her favourite balls into it. She will then head in and get it, but she won't spend any more time in them and will run straight out. I've even tried crawling in myself but that didn't work.
However, let's get back to the question.
Are Cockapoos good at agility?
Yes, cockapoos are full of energy and love to be entertained and learn new tricks. For that reason, they make a great companion for dog agility.
An Example Of A Cockapoo Enjoying Agility
There is a great example here of a Cockapoo that took part in Crufts.
Spending Time Together
What agility will allow you to do is spend some amazing bonding time with your cockapoo. It will test your dogs mental and physical skills which they will absolutely love.
The most important thing is that it will really help you work as a team as your dog will be listening out for your commands at all times.
Agility will involve all sorts of activities that your dog will need to jump over, under or perhaps go in and out of. If they are able to do it really well then there's a chance they could enter a competition and do really well.
Find a Local Club
Find a local dog agility class near your home. There will likely be one not too far away from you. When I did a search I found one just 20 minutes away down a country road that I never even knew existed before I searched.
Theres actually a doodle agility league as well which you could enter with your dog – http://www.doodleagility.co.uk/ these guys have a Facebook page as well so it might be worth joining to ask any questions that you might have.
Try It At Home
You can get some fairly cheap equipment to try at home to see if you think its something that your dog will like.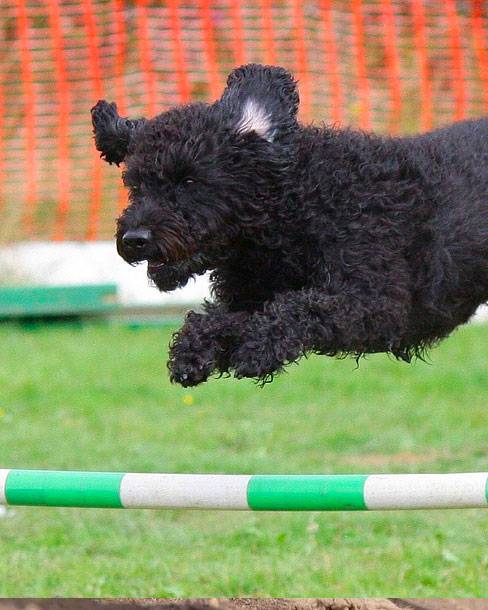 Don't Force Them
It might just be that your dogs not interested in agility, and that's fine. They are all different so please don't try and force them.
Have Fun
At the end of the day its all about having fun. You may decide that you don't want to compete, but just want to try it out and have a laugh. Its also a good way to meet new people who love dogs and your dog will likely meet some new friends as well.
Top 5 Popular Cockapoo Products