Are you looking for the vet that's right for your cockapoo? There is a lot involved in that process, from making those calls to lots of different practices, making pros and cons lists about each and trying to ascertain whether the doctors and staff will have your dog's best interest in. You may feel as if it would be easier to just pick the first one you come to in your search or the one that's closest to you geographically.
All the hard work will pay off. The most crucial thing to remember though is not to leave it to the last minute when you are really desperate for a vet.
To help you out, regardless of whether you are looking for a new vet because you are in the process of getting a new puppy and want the opinion of a professional before making your final decision, are moving house and need a practice closer to your new location or are dissatisfied with the experience you are having with your current vet and want to find an alternative.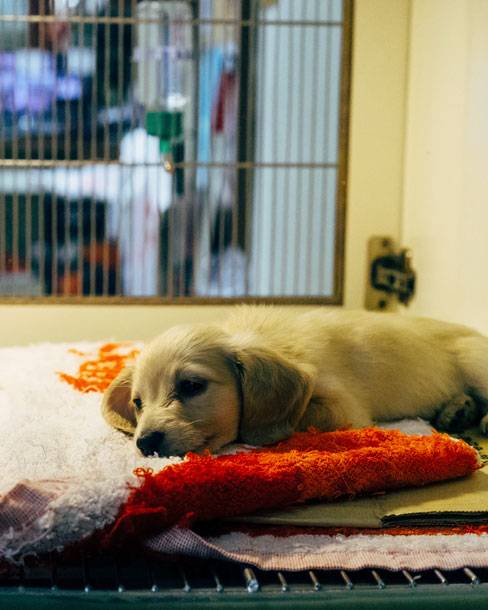 What You Need to Do When Choosing a New Vet's Practice
When you have a bad experience at a vet's practice, the last thing you probably want to do is ever go back there. Whether they were disrespectful to you or didn't treat your cockapoo with the care you expected. It's understandable that you want a clean break and to start afresh with a new vet that you and your dog get along with.
Before you do that, though, you need to compose yourself and request a copy of the health records they have on file for your pooch. You are entitled to have it, so you don't need to explain or give any reason for the request. This will help you save a bit of time and money when you find a new vet as they will be able to review it and will be up to speed with all they need to know about your furry friend.
Tips For Finding a Vet
One of the best places to start looking for a new, or first vet, for your cockapoo, is through recommendations from the people you trust the most, friends and family. It's worth remembering though that if they have different ideas about canine care than you, their idea of what constitutes a good vet might be different to yours.
That really is the most important part of it all – that you find a vet with a similar philosophy with regards to the care of your four-legged friend.
You also need to think about your location and proximity to vets. How far are you willing to travel? Before you even seriously start your search, it's a good idea to have a rough radius in mind, then can avoid the disappointment of being attracted to a particular practice only to discover it involves a 4-hour car journey to get there.
Other resources that may prove useful in locating the best vet for you and your animal include local animal shelters and breeders (especially those where you got your cockapoo from)
As you will want to make sure that the vet you choose is appropriately qualified and skilled, it is also worth using the Find a Vet tool on the Royal College of Veterinary Surgeons website.
Key Things to Look for When Choosing a Vet
If you have followed our suggestions thus far, make a shortlist of potential vets you think would be good for you and your cockapoo. Now you can start whittling the list down further by speaking to one of the vets at a practice or one of their nurses. You should be able to do this by phoning the practice and simply telling them you are looking at the different options of vets in the area and would like to know a little bit more about their practice and services.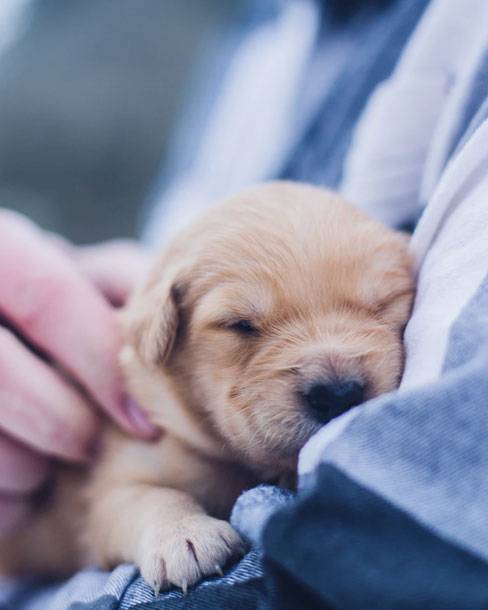 Although it may feel a little awkward at first, remember that this is all about the health and well-being of your furry bundle of joy. You want to feel confident that you are going to get the best level of care possible. Everyone's different, we realise, and you may have different things that are important than other dog owners. However, as a good basic guide to the kinds of things you should ask, the following list of questions is ideal.
Do They Have Experience With Cockapoos?
This may not always be possible, but we still think it's worth asking about any breed-specific expertise and knowledge they may have. Even if they have not dealt specifically with a lot of cockapoos, it may reassure you to know that they regularly take care of and treat smaller cross-bred dogs.
You can gauge how they respond and see if they really know what they are talking about and are confident. If they have a lack of knowledge about cockapoos but are open and honest about it, then at least you know they are unlikely to lie to you about other things.
How Much Do They Charge?
Price may not be something you want to focus on when it comes to the care of your beloved animal. However, given that most vet's practices in this country operate as a profit-making business, and given how expensive some of their services can be, it's an important factor to consider. Some vets offer their consultation appointments for free, while others offer them for a flat rate.
Although you may not be able to find out the price of all their services, it may be handy to know what they charge for things like worming, vaccinations and other common treatments.
Do They Offer Emergency Veterinary Services?
It is important to know what options you have in the event of an emergency where you need treatment quickly. While some practices are open around the clock, others may have out-of-office hours emergency vets available on-call. Find out the options offered and whether choosing a particular vet's practice may mean you need to rely on the local animal hospital for emergencies.
Do They Offer Any Special Services or Have Access to Special Equipment?
It is important to ask if the vet's practice has access to specialist equipment for blood work and if they have a wide range of diagnostic machines like ultrasound and x-rays.
How Many Qualified Vets Do They Employ?
You will find that some practices employ a lot of vets on different shift patterns. If you are looking to find one vet and stick to them each time you visit the practice though, you need to ask if you can schedule your appointments so you will only ever be seen with them. If you don't, it may be a bit like potluck as to which vet you see each time.
What to Look Out for In a Pre-Appointment Visit
Ideally, if possible, you should arrange to visit all the vets on your shortlist following the above step. Although you could go there by yourself, it is a good idea to bring your cockapoo along, because then you can check out how they are with you and the dog.
Some key things to consider when you do visit includes:
Is it easy to get there? If it's in a part of town you are unfamiliar with, can you find it okay?
Are there enough parking spaces close to the clinic?
How are the staff when you enter the practice? Is anyone paying attention to you or are you being ignored?
Make sure you ask for as much information about their approach to animal care and if your cockapoo has specialist care needs, ask if they will be able to provide support for them. Also ask about vaccinations, their education, training and just anything you need.
The best thing to do is to use your instincts. If something doesn't feel right, even if you can't put your finger on it, it could be a sign that it is not the right practice for you or your dog.
Like we said at the outset, this guide may make it feel like there is an overwhelming amount of effort involved in finding the best vet's practice. If you are serious about finding the best level of care for your pet with a team you can work with, the efforts you make before settling for a practice will really pay off when you need their advice and help with something serious.
Top 5 Popular Cockapoo Products