While doing research on Cockapoos you are more than likely going to be using Google, which is probably how you found CockapooHQ.com
But what does Google really think of Cockapoo's? Of course, its not Google, its what us humans have been typing into Google while doing our searches. Google then remembers what we have typed in and uses it as an auto suggestion for people who are searching for something similar.
Here are some of my favourite google search suggestions that I have come across! Some will make you laugh out loud.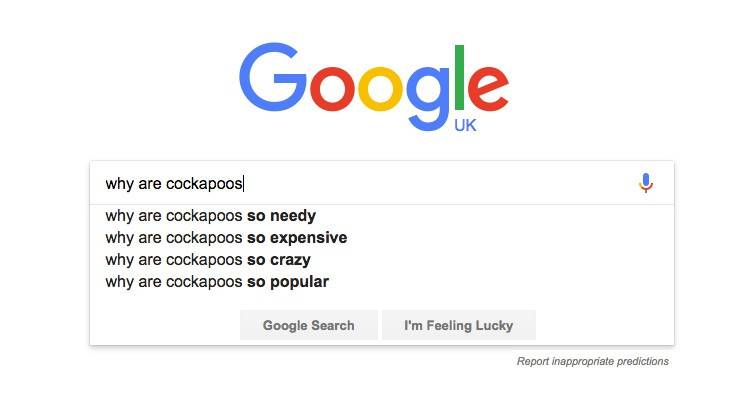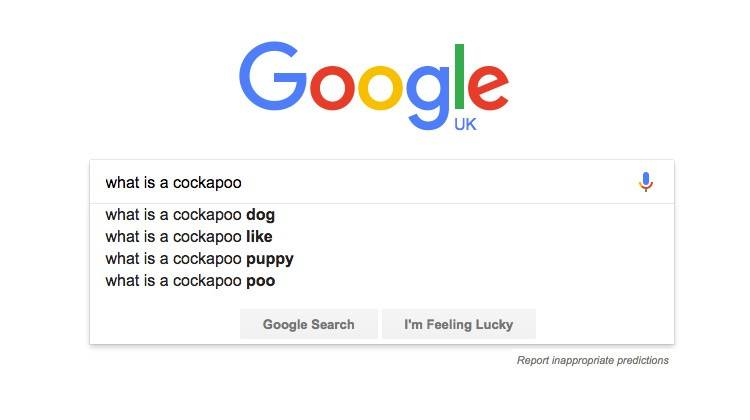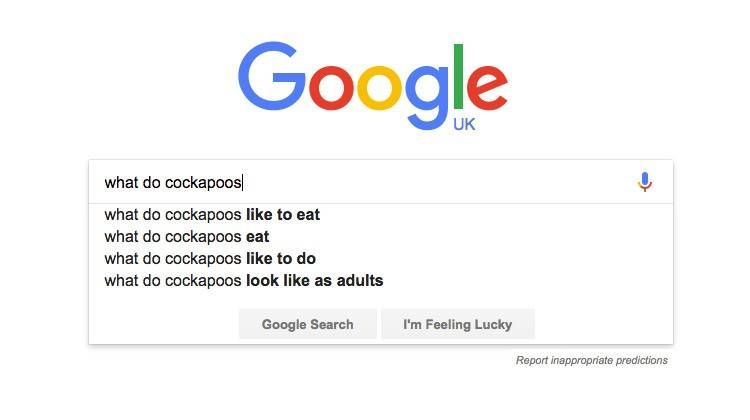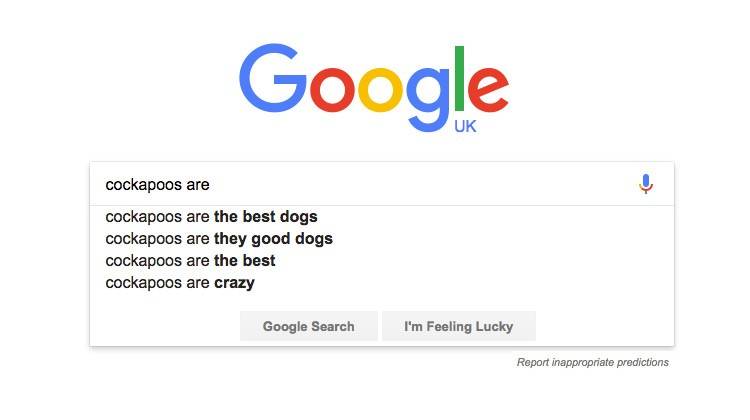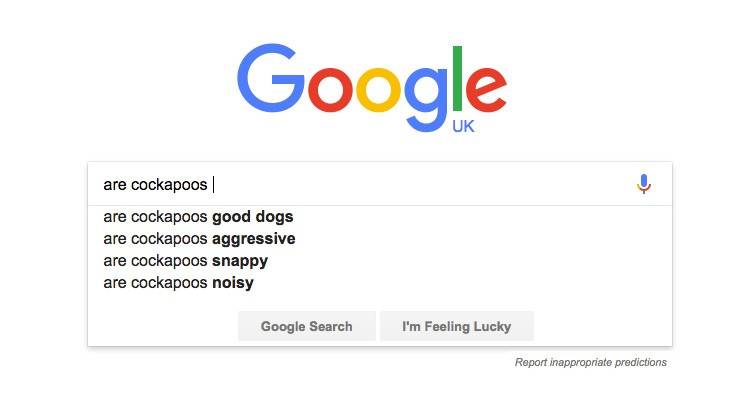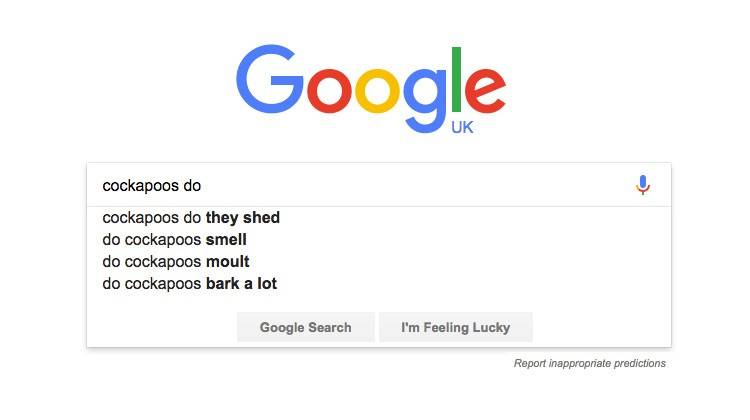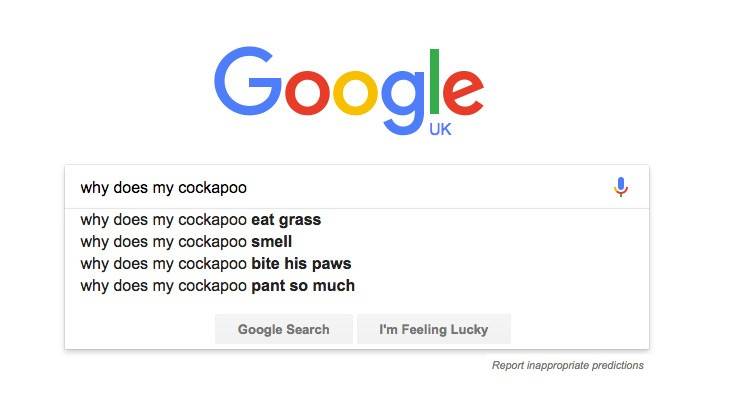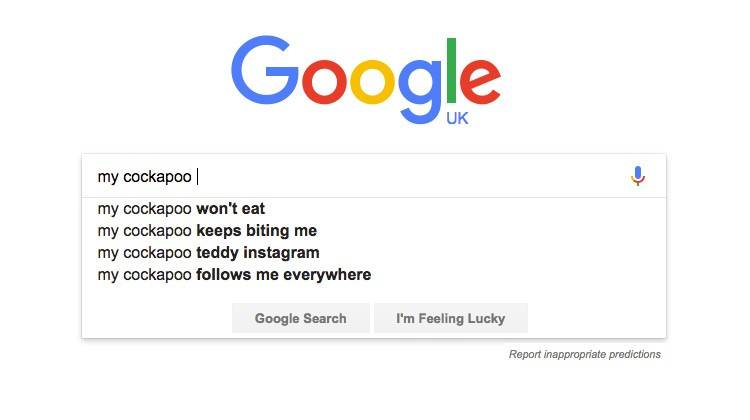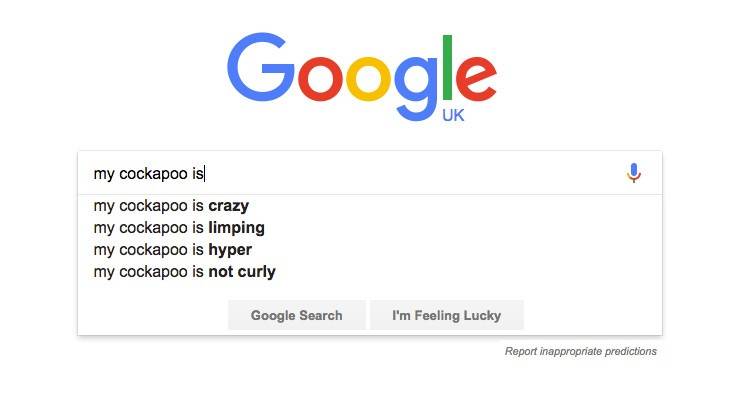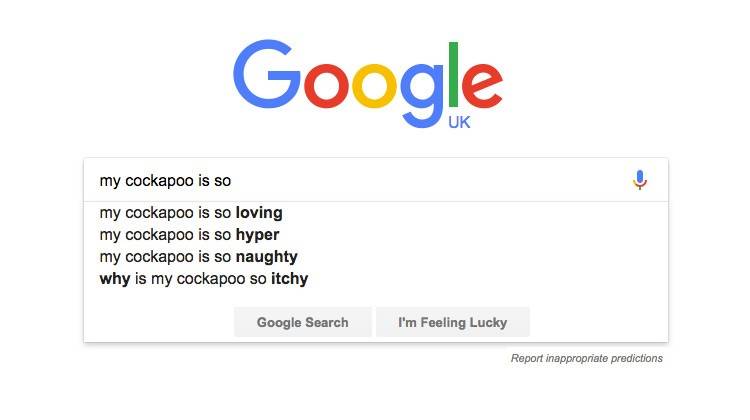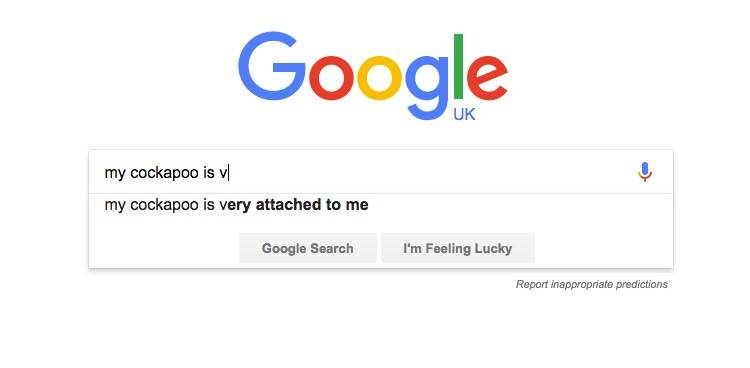 Top 5 Popular Cockapoo Products