I always like to start my articles with something from my personal experience with my cockapoo. If you want to skip it, just scroll down to the first point, but I think its always good to hear how other dogs and their owners cope. I might be doing stuff totally wrong, as I am no dog trainer or expert, just a Cockapoo owner trying to make my dog's life as good as can be.
Tips To Help Your Dog At The Vets
Visit The Vets Even When You Don't Need To
When we first took Luna to the vets all the staff were giving her a cuddle as she was a cute little pup. The staff in my vets are great. They said that any time we are passing we should just call in. This way, it will get Luna used to the vets, she gets a bit of a fuss of the staff, some treats and thinks of it as a good place.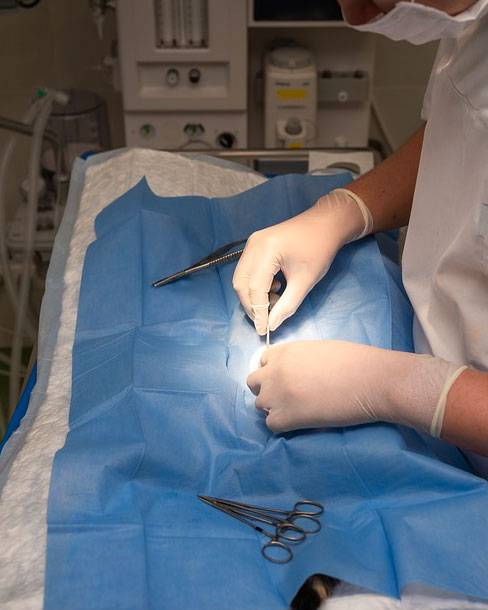 I thought this was really nice of them but I'll be honest it's not something I actively followed up as I did think I might seem like a bit of a weirdo just randomly popping in. Also, my vets aren't on our local walk as its just a bit of our walking range. If you live near your vets though then maybe this is something you could do.
Don't Stop Taking Your Dog
If your dog has a bad experience, then please don't stop taking them. You want them to have more positive experiences than negative ones.
Even us, as humans, have been to places that have been terrible (such as the dentist, or even a restaurant) but we would have been back another time and if the experience that time was positive then the next time we go we will look forward to it as much as possible.
Can Your Vet Come To You?
Ideally, it is better to always go to the vets as they have all the equipment with them and it is easier for them to inspect your dog at a fully equipped practice.
I only discovered recently that my local vets will actually come out to you. I was sat in the waiting room and there was a sign that said: "did you know we did home visits?". I only thought home visits were for farmers, or for animals that can't actually get to the vets.
If you can't get to the vets because you don't have the transport, or if your dog is literally too scared then speak to your vets and see if they can come to you. It will cost you a premium but if it makes your stressed dog's life that bit easier than it could be worth speaking to the vets and arranging that.
Get Your Dog Used To Being Touched
I have to admit, I think we failed Luna slightly on this one when she was younger. She's not a fan of people. She isn't aggressive by any means, but she does not like strangers trying to stroke her and will hide behind me or move out of there way.
When we are in the vets she's fine, but when we get called into the treatment room and she knows she's going to be prodded and touched by a random person she is not happy. Luckily, she's small enough to be picked up and carried in.
Once on the table, she will not even make eye contact with the vet and will hide her head under my armpit. It's quite cute that she thinks if she can't see them then it will all be fine and it won't actually happen.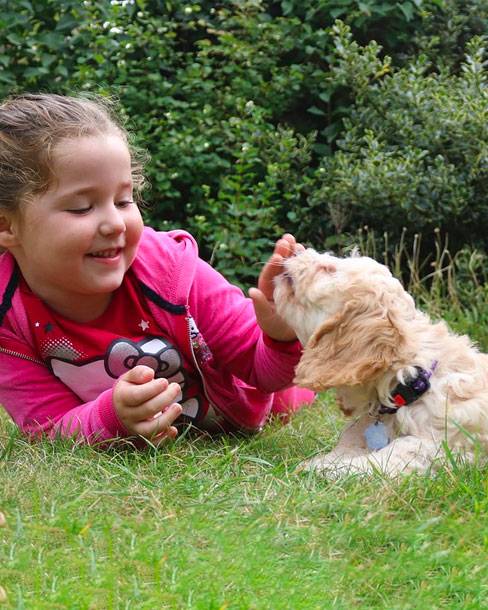 We are not usually in there for long though but she will start to pant and won't accept any treats. That's a sign when we know shes stressed if she won't eat her favourite treats.
All dogs are different, and I don't think Luna would ever have been the biggest people person, but I don't think we got her used to strangers as much as we should have when she was younger. Please make sure you don't make this same mistake as it will help make your vet experience that little bit easier.
Try Not To Force Your Dog
As hard as this can be, try not to force your dog. There will be times when it's really important to take your dogs to the vets. Luckily, with Cockapoo's they can be picked up and carried in without them forcing them.
Try Getting Your Dog Used To The Equipment
This one might sound a bit daft, but could also be fun. The vets will have some equipment that your dog won't be used to. If you have children, or just fancy a bit of fun yourself then buy a cheap dummy vets equipment set off Amazon and get your dog used to these tools and how they feel.
Use Strong Treats
There are certain treats that Luna loves. As mentioned before though, she won't take these when shes in the actual part with the vet touching them. Where she will take them though, is when we are in the waiting room. These help keep her calm and occupied. Last time we were in there, some dogs were playing up for their owners, barking and not sitting still. With Lunas favourite treats I was able to make her sit down quietly between my legs and enjoy the treats.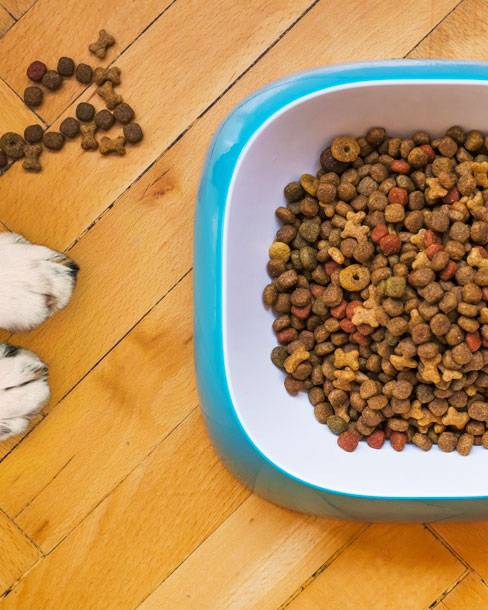 Keep Yourself Calm
This is one thing I always try and do. Whether its fireworks, banging next door, or at the vets, I always try and let Luna know that "hey, I'm calm, let's not panic, there's nothing to worry about".
Dog's can pick up on our behaviour and body language so it is important that you stay calm.
Find A Vet You And Your Dog Like
Don't just settle for vets that are closest to you. There's likely a lot more vets in your area than you realise. On the local Facebook group for my area, there are always people asking for vet recommendations and some pop up that I've never heard of. Join a local Facebook group and ask for recommendations.
Top 5 Popular Cockapoo Products