We like the idea of supporting small business and we like showing everyone who cares to look just how much we love our cockapoos. We've put a list together of the top 10 cockapoo items you can buy on Etsy, and we think you're going to love them. There's something to suit every taste and budget from customized air fresheners to Cockapoo ornaments.
Here goes.
1.Cockapoo Cookie Cutter Dog Breed Treat Cutter puppy cupcake toppers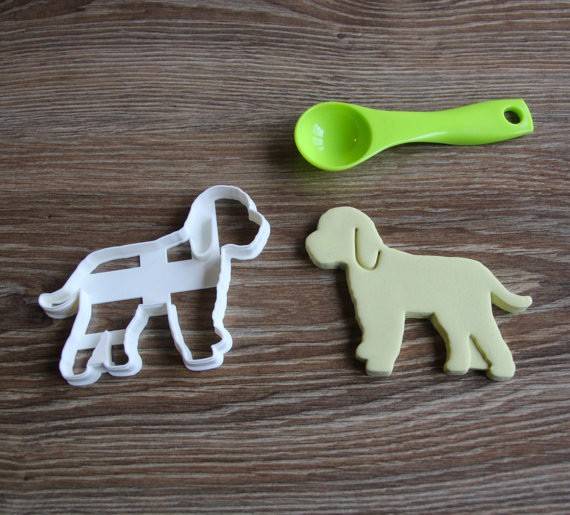 Do you sometimes look at your cockapoo and think "you're good enough to eat"? Well, now you can with this very cute cockapoo cookie cutter. Whether you want to make a batch of cookies for all your pals at cockapoo day-care, training school or to celebrate a birthday, this is ideal. Even better, make cockapoo cookies shaped like a cockapoo for your cockapoo!
https://www.etsy.com/listing/474450544/cockapoo-cookie-cutter-dog-breed-treat
2.One of a Kind Cockapoo Ornament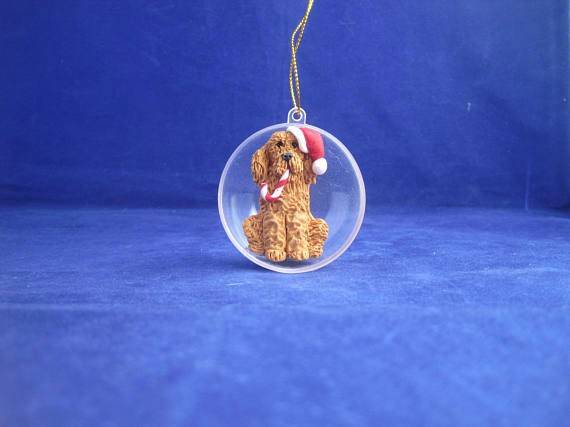 It's not long to go now and homes around the world will be putting up their Christmas trees. Why not make yours completely different with a cute cockapoo bauble. It will also look good on your mantelpiece. Each one is handmade and the bauble is plastic so no need to worry about it getting smashed.
https://www.etsy.com/listing/551712925/one-of-a-kind-cockapoo-cockerpoo
3.Cockapoo Side My Side Pillow case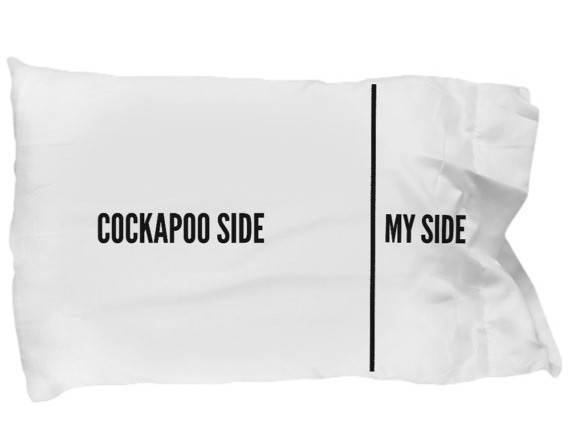 If you know anything about a cockapoo's sleeping habits you'll love this fun pillow. It's perfect for your bed, or if you feel like spoiling a cockapoo owner. Dog knows, they'll love it.
https://www.etsy.com/listing/501209878/cockapoo-pillow-case-funny-cockapoo
4. Cuddly toy apricot cockapoo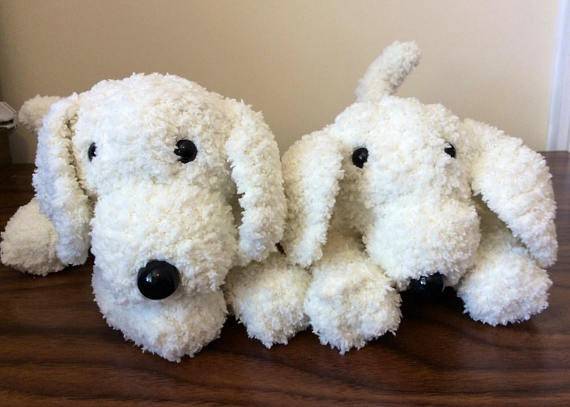 This is the cutest handmade toy cockapoo we've seen in a long time. It's a real labour of love that's hand knitted and sewn together. What we particularly like is it can be personalized to look like your own cockapoo – just send a photograph through. As an added safety feature it's fitted with black plastic safety eyes and a nose. The mouth is hand embroidered.
https://www.etsy.com/listing/529655754/knitted-cockapooapricot-cockapoo-fluffy
5. Cockapoo Stethoscope ID Tag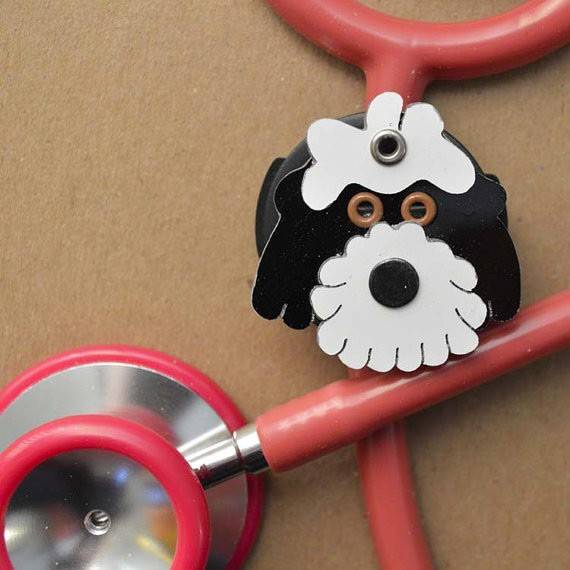 How cool is this cockapoo ID tag for a stethoscope? We think it's a great 'thank you' gift for your local vet or nursing staff, or for you, if you can't bear the idea of being away from your cockapoo all day. The tag attaches to the tubing of any stethoscope and has a writable area on the back.
https://www.etsy.com/listing/263245814/stethoscope-id-tag-cockapoo-pet-dog
6. Cockapoo Fabric by the Yard with Spoonflower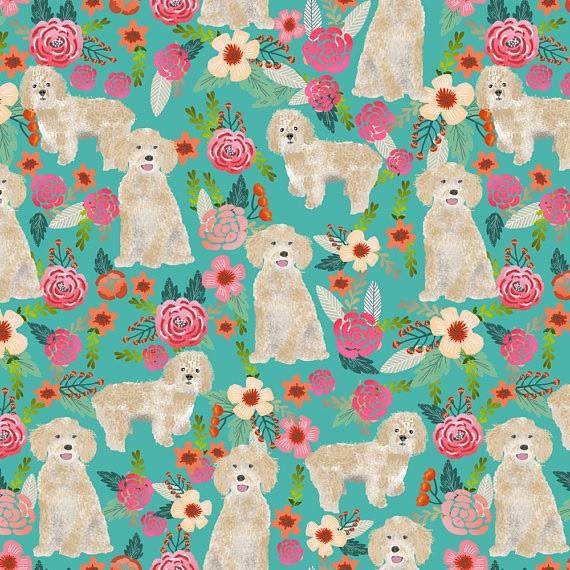 While this might seem like a strange purchase we think the possibilities are endless, and especially because it's such a gorgeous print. Make cushions, a quilt, a summer scarf, a treat bag for your cockapoo…the list is endless.
https://www.etsy.com/listing/524589942/cockapoo-fabric-cockapoo-florals-cream
7. Cockapoo Patterned Decal with Customizable Name Text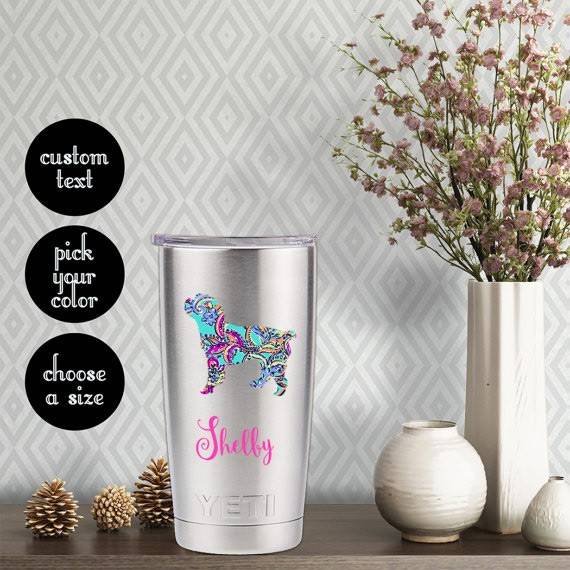 Take your cockapoo with you wherever you go. This fun customized decal is a clever way to mark your territory in the most stylish way possible. Stick it on your coffee mug, flask, laptop or cellphone. They're available to order in different sizes, from 2 inches all the way up to 10. The decal is made of a very good quality vinyl, and will last up to six years outdoors, if you plan on putting it on your car's window.
https://www.etsy.com/listing/512264663/cockapoo-patterned-decal-with
8. Cockapoo Love Coffee Mug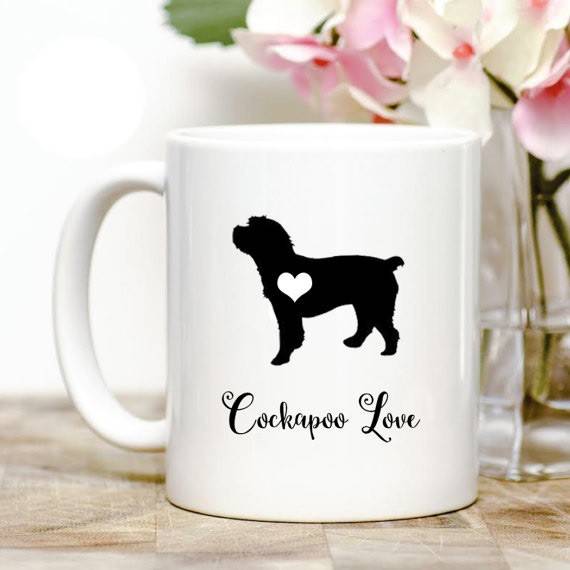 So this might be a sweeping generalization but we've found that cockapoo owners have impeccable taste, which means they enjoy a good cup of tea or coffee, preferably drunk from an awesome mug! The cockapoo love mug is 100% ceramic and made with all the love in the world, and if you like you can personalize it even more by adding your pooch's name. The customer service is excellent too.
https://www.etsy.com/listing/510780957/cockapoo-love-coffee-mug
9. Cockapoo Personalised Fleece Blanket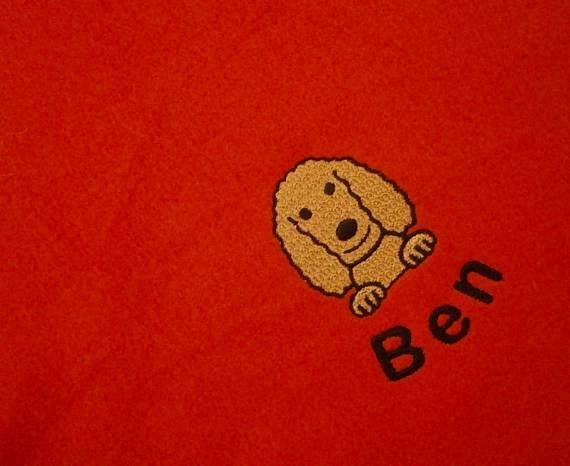 Warm your cockapoo's heart with a personalized fleece blankie. There's a wide selection of colours to choose from and the face and name are embroidered in the corner, keeping it stylish.
https://www.etsy.com/listing/457151242/cockapoo-personalised-fleece-dog-puppy
10. Cockapoo Treat Jar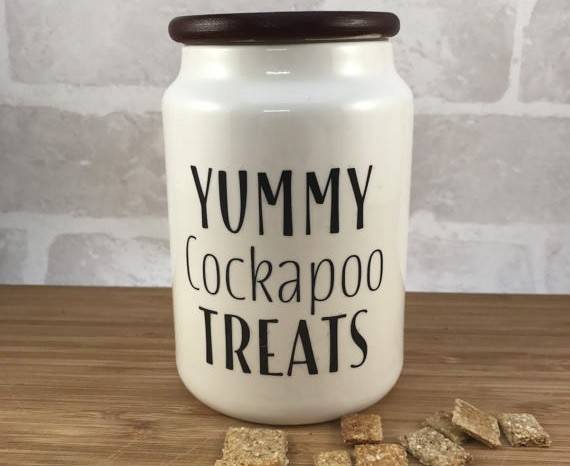 What better way to show your cockapoo you love them than by giving them their very own treat jar. It's made from a high quality ceramic with a wooden lid that's airtight. They also make mutt-friendly treats like popcorn for dogs, mini bites, as well as dog jerky. Perfect for filling the treat jar.
https://www.etsy.com/listing/507131980/dog-cat-breed-treat-jar-white-ceramic
Top 5 Popular Cockapoo Products