#sponsored. I was paid to review these car seats.
As the proud owner of Cockapoo HQ and my very own cockapoo called Luna, I was approached by FunnyFuzzy to try out their doggy car seat covers and write a review. One of the things I love doing with Luna is taking her on drives to the countryside to go hiking. We have conquered Snowdon and lots of other smaller peaks too. It goes with the territory with any dog really when you take them into the car, that they are going to leave their mark in some way. Luna like all cockapoos is a very boisterous dog, so I was excited to see just how successful the FunnyFuzzy Pets doggie car seat cover would be at keeping my other pride and joy clean.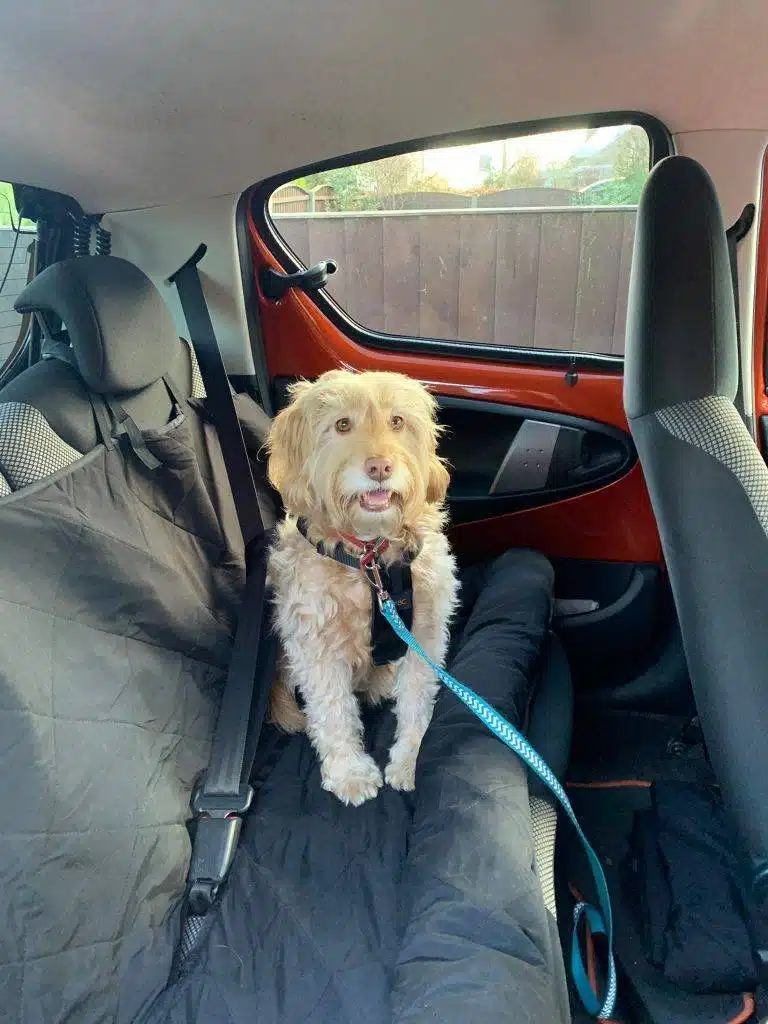 Easy and Secure Installation
Contents and Quick Navigation
The first thing I wanted to note that I really love about the FunnyFuzzy seat cover is its design, particularly with regards to installing it. It is very easy to install and remove, thanks to the simple strap system that hooks around the headrests of the chairs. I did not find that it came loose or free, even if Luna got a little excited while the car was moving. Which was great.
There are also special pieces of tubing made from plastic that slide into the creases in between the front of the seat and the back that act as anchors to hold it in place. So there really is no chance it is going to come off the car seat, without Luna or someone else forcibly removing it.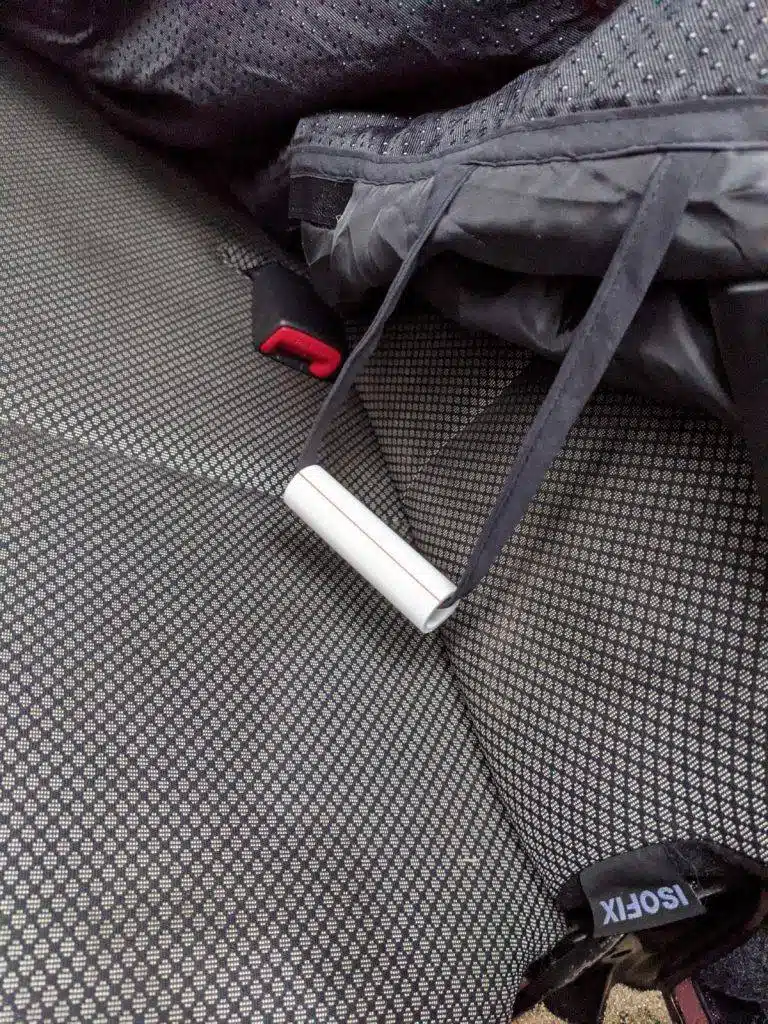 My Favourite Feature
It's a great accessory to have in the car and just gives you extra peace of mind that your car chairs are going to be protected from even the most excitable dog. The feature I really like, though, is the padded section that runs along the bottom sides and front of the cover. As well as providing a place for your dog to rest your head and relax, it just helps to keep it in place.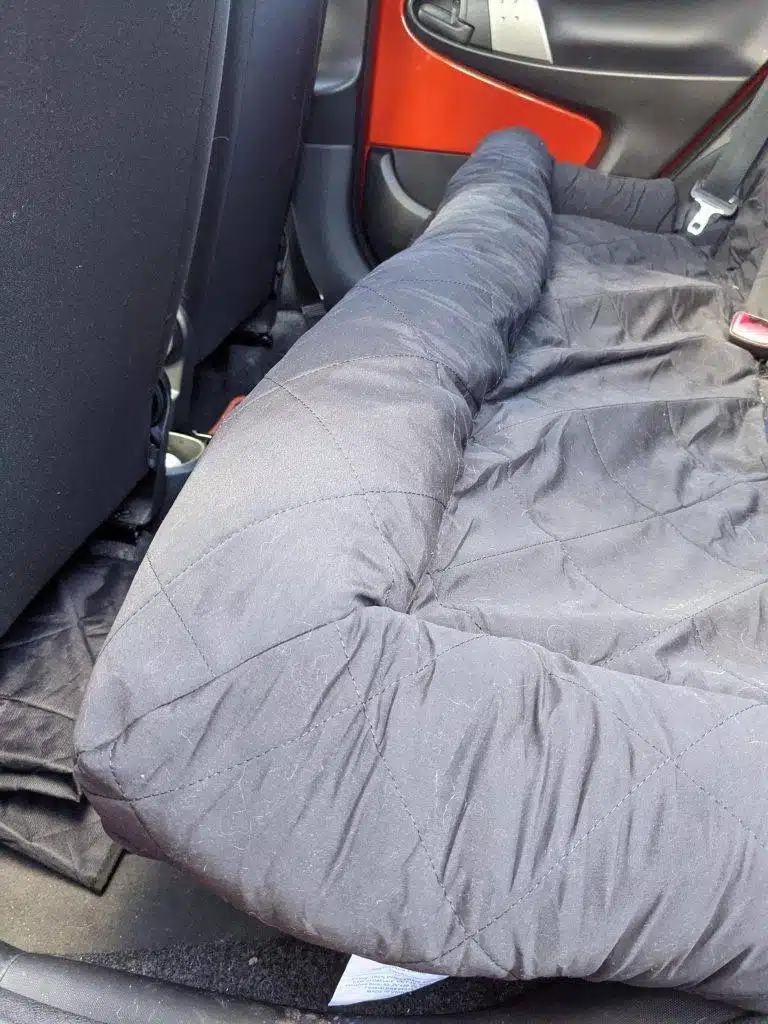 Easy to Clean
Obviously, as it protects the seats in your car from any muck, dirt, water, and other debris that may be on your dog's feet and fur, the doggie car seat cover will need to be washed regularly. Fortunately, FunnyFuzzy have considered this and have designed their doggie seat cover with materials that can be machine washed safely and easily.
This was ideal for me as I hate anything that requires more specialist cleaning. I love the fact that after a trip I can throw it into the washing machine and it will be out and hanging to dry, ready for the next trip.
Summary
Luna can be a bit cautious and on edge when new things are introduced into her world, but I have to admit that it didn't take a lot for her to get used to this seat cover. She doesn't unnecessarily scratch at it or wants it removed.
Overall, I have nothing but praise for FunnyFuzzy and this great seat cover. It is easy to use, Luna loves it, it looks good in the car and does not move around. When you need to clean it you can just put it in the washing machine. So, would I recommend it? Yes, I definitely would.
Mike is the proud owner of a 7-year-old Cockapoo named Luna. He loves to share stories, tips and information about owning a Cockapoo. With over7 years of experience as an owner, Mike is passionate about helping others own and care for their dog.
Top 5 Popular Cockapoo Products