Here's a list of the Cockapoo breeders who are registered with the Cockapoo Club of Great Britain (CCGB).
*Disclaimer – Do your own research into these breeders before you decide to use any. Join Facebook groups, read reviews and if something doesn't seem right then find another breeder*
Cockapoo Breeders Near Me In The UK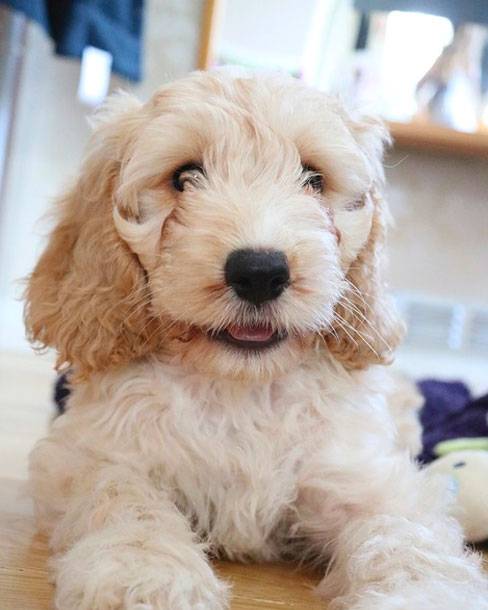 Lawford Doodles
This long-established breeder is located in Rugby, Warwickshire, and they have a reputation for excellent dogs that are carefully bred. The puppies are reared in the home so they become used to being in a household, and are fully health-tested as free from any genetic diseases.
Visitors are welcome by appointment – to arrange you should visit their website and follow the contact details – and will meet both the breeder and the dogs. The website includes detailed information on the parent dogs, as well as other breeds, and full details of puppy availability.
Jukee Doodles
Situated in Lincolnshire, in the town of Boston, Jukee Doodles has a comprehensive website offering a wide range of information on the different breed characteristics, and the breeding dogs, they use, as well as useful tips on training and the basic needs of cockapoos.
They are more than happy to have you visit by appointment – check out the website for information – and the site includes testimonials from owners. There's an excellent gallery showing some of the beautiful dogs they have supplied, and full details of the set-up too.
Pankington Puppies
Another Lincolnshire breeder situated close to Spilsby, Pankington Puppies specialises solely in Cockapoos, and has a reputation for excellent dogs that are health-checked. With full accreditation as a reputable and respected breeder, they have supplied dogs to many satisfied owners.
Pankington Puppies has a simple website that includes an excellent gallery, contact information and information about cockapoos, and has been in business for more than 40 years, having been founded by a Kennel Club-approved judge who was also a reputable breeder.
Sylml Cockapoos
Another Lincolnshire breeder is Sylml Cockapoos, and while they are relatively new to the breed, they have been reputed breeders of gundogs for more than 20 years. A gallery of beautifully presented dogs confirms the quality of their puppies, and they also have a useful feedback section of owners' comments.
The site includes a full section on available puppies, and they have full contact details should you wish to talk to them. You can register on a waiting list too, which is always a welcome option, and as the dogs are bred on a working farm they will be used to people and other animals.
Woodlands Cockapoos
Market Rasen-based Woodlands Cockapoos have been breeding dogs for more than 40 years and welcome visitors by appointment. Indeed, they prefer to meet prospective owners, and as we have said elsewhere, you should be prepared to travel to find the very best dogs such as those bred here.
They are fully registered, vet inspected and approved, and the website includes a wealth of information on the dogs that they breed from and the puppies they have available. As established and knowledgeable breeders, they are also happy to answer any questions they have about the breed, so have a look at the website and get in touch.
Lynton Cockapoos
Lynton Cockapoos are hobby breeders rather than full-time cockapoo breeders and are based in Stowmarket, Suffolk. The hobby tag should not put you off as they have a reputation for providing top-quality puppies and a website that includes many testimonials from satisfied clients. There is also full information on the dogs used to breed, and on puppies available.
All dogs are raised in the home – they have children so will be used to such – and are part of the family, and come with a puppy pack and will have had their first vaccinations. They are also microchipped. The welcoming and friendly website is worth a visit, and also includes details of the future plans of the couple involved.
Just Dogz
With more than 18 years of experience breeding, not just cockapoos but also cocker spaniels and long-haired dachshunds, Just Dogz come highly recommended by owners. The website includes plenty of information on cockapoos – and the other breeds they are involved in – and features plenty of pictures of the dogs, as well as information about the breeding parent animals.
Availability of dogs is listed on the website – have a look here for more information and contact details – and they welcome visitors by appointment, and prefer to meet prospective owners. All puppies are socialised, come with four weeks' insurance and have been vaccinated and chipped, and also come with complimentary food for a week.
Jaruda Cockapoos
Another smaller hobby breeder, Jaruda Cockapoos is located in Chichester, West Sussex, and has a reputation for beautiful dogs that are healthy and vibrant. They raise their dogs and puppies as part of the family, so puppies will be used to a family environment, and the website has a handy FAQ section to help potential owners with any questions they may have.
Jaruda Cockapoos invites potential owners to contact them – see the website here – and arrange a visit, where you will be introduced to the dogs and become aware of the way dogs are bred at this friendly and welcoming small breeder. Fully accredited by the CCGB, there are also testimonials from clients on the site, plus a range of photographs of the breeding dogs and puppies.
Rackenford Cockapoos
The Horsham, West Sussex breeder Rackenford Cockapoos provides full details of the health testing of their dogs on the website – a useful slice of information for any potential owner – and is known for beautiful puppies bred from Lottie, an F1 champagne cockapoo that stems from a championship-winning line of dogs.
The breeder provides a full package to buyers including initial vaccinations, microchipping and registration, plus a four-week insurance deal and a small supply of food and more – see the website for comprehensive details – and asks you to get in touch if you wish to visit and meet the dogs, or simply have any questions about cockapoo ownership.
Tiddybrook Cockapoos
The husband and wife team who run Tiddybrook,  West Devon-based cockapoo breeders, have many decades of experience in breeding a variety of dogs. Their dogs are very much involved in their daily lives and are used to a variety of different environments. With a website that features a gallery of pictures as well as information on the breed, they are well-placed to help potential cockapoo owners make the right choice of dog.
The site includes full details of their health testing, as well as information on available puppies, stud dogs and more, so check it out here if you wish to arrange a visit and meet the breeders and dogs, which is always advisable before you choose your breeder.
Risdon Farm Dogs
Another breeder based in Devon, close to the town of Okehampton, Risdon Farm have many years of experience in a variety of breeds including cockapoos and operates from a section of a large country estate. The dogs spend their time in a country environment and grow up with other dogs, so will be easy to blend into family life.
With a website that offers a large amount of information on the breeders and extends an invitation for you to arrange a visit and meet the dogs and puppies, and also lists the availability of puppies that is regularly updated, you can also see many pictures of their dogs, and check the accreditation from both the CCGB and the Kennel Club.
Candyfloss Cockapoos
A comprehensive website offering great information not only about the breed but about this particular Cockapoo breeder – Candyfloss Cockapoos – welcomes you to a clearly dedicated and friendly breeder with a passion for these delightful little dogs. A full gallery of the dogs at Candyfloss is provided, along with further details of the breeding dogs.
Potential buyers can use the contact information on the website to get in touch and arrange a visit, which the breeder strongly encourages, and there are also a number of testimonials from satisfied clients who have had dogs from this breeder. Based in Devon, this breeder is fully accredited with the CCGB.
Faithful Friends
Faithful Friends, of Malmesbury in Wiltshire, is a dedicated cockapoo breeder with more than ten years of experience with this breed, and they aim to produce a litter every 16 months. This very informative breeder has an excellent website that includes recommended products and courses regarding cockapoos, as well as pictures and information about its own dogs and puppies.
An informed and entertaining blog serves to confirm that this is a breeder with a dedicated love of the cockapoo, and you can register if you wish to receive updates and information. If you want to ask them about their dogs or arrange a visit to meet them, get in touch via the contacts page on the website and they will be happy to oblige.
Hallslake Cockers
Breeders of English Show Cocker Spaniels and F1 Cockapoos, Hallslake Cockers has a reputation for beautiful and well-bred dogs with an ideal temperament for family pets. Based in Lynton, Devon, this is clearly a breeder that takes a great interest and a lot of care in making sure its puppies are fully health checked and ready to go, and the well-organised website is a great source of information.
A gallery gives you excellent images of their dogs and puppies, dogs are fully socialised with both people and a variety of other animals, and are supplied microchipped, vaccinated and with a bag of food to see them through the first few days. Visit the website to arrange a visit or simply to ask questions, and they will be more than happy to help.
Other Cockapoo Breeders
Please note that the above CCGB-approved and registered cockapoo breeders are those that list a  website address. We do advise that you are prepared to travel to find a reputable breeder, but also understand long distances may not be practical, so if there is not a breeder listed above within easy reach of your location, check the list of CCGB registered cockapoo breeders here as there are many across the UK that do not have a website listed, and there may be one closer to home.
Choose a registered and reputable breeder for healthy cockapoos and many years of fun and enjoyment.
Find Reputable Cockapoo Breeders
Clearly, not all Cockapoo breeders offer the same sort of service and level of professional approach. While starting off by looking at their website is a good move, you should be prepared to dig a bit deeper to find out more about their reputation.
For example, when you search for them online do you see generally positive reviews about their service and their puppies? Or perhaps you see people complaining about being conned by them?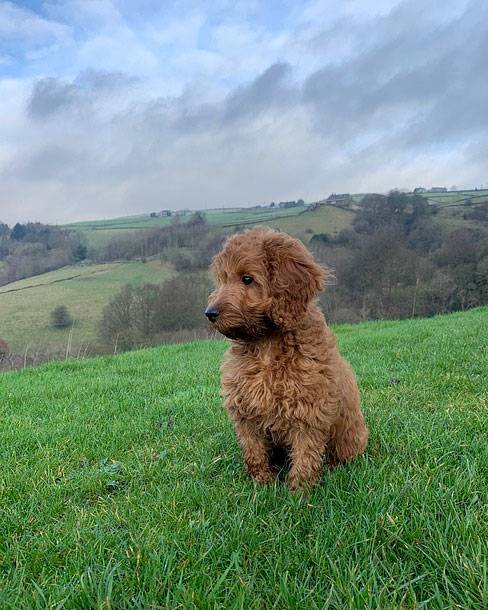 You can ask around in forums or dog clubs to see which breeders are particularly highly recommended and which should probably be avoided. Vets in your area might also be able to give you some useful information about which companies can be trusted.
Consider the Size of the Cockapoo Breeders
The latest UK Government guidelines suggest that all dog breeders with 3 or more litters each year should be registered. At the time of writing this isn't yet the law but it could very well be soon.
In this case, going with a registered and licensed breeder gives you peace of mind that you are dealing with a serious business. Registered breeders are inspected and licensed by the local authorities, meaning that you can feel more confident about the quality of their premises and the health of their dogs.
The big, commercial breeders are often large businesses that have lots of pups for you to look at. This is great when it comes to making a good choice but maybe you will feel that their way of working is a bit too commercial and business-like for your taste.
At the opposite end of the scale, you may like the homely approach taken by small breeders who only offer a very limited number of Cockapoo puppies for sale UK each year. You won't have as much choice with this kind of breeder but you may find it to be a more relaxed and enjoyable way of adding to your family.
Check Out Their Installations
Once you get to a breeder's property you will want to be sure that everything looks right. Is it the sort of clean and healthy-looking place where you would feel confident that the puppies are being well looked after?
If the setup doesn't convince you, then it is worth checking out somewhere else to be able to compare the two. Indeed, even when you fall in love with the first puppy that you see it can make sense to carry on looking around at other breeders before making your final decision on the matter.
Prepare to Ask Plenty of Questions
If this is your first time buying a pup then you will want to put some thought into the questions that you need to ask the breeders. To get started you can ask them about the parents, whether they are healthy and whether you can see them together with the puppies.
Look for proof of any health tests that have been carried out. If you can't see at least the mother with the pups then this is a worrying sign that you will want to take into account.
The more questions you can ask the better, so try doing some online research to see what you should be asking. For example, you can ask if the puppies in the litter have had their vaccinations or any other type of treatment that you should know about.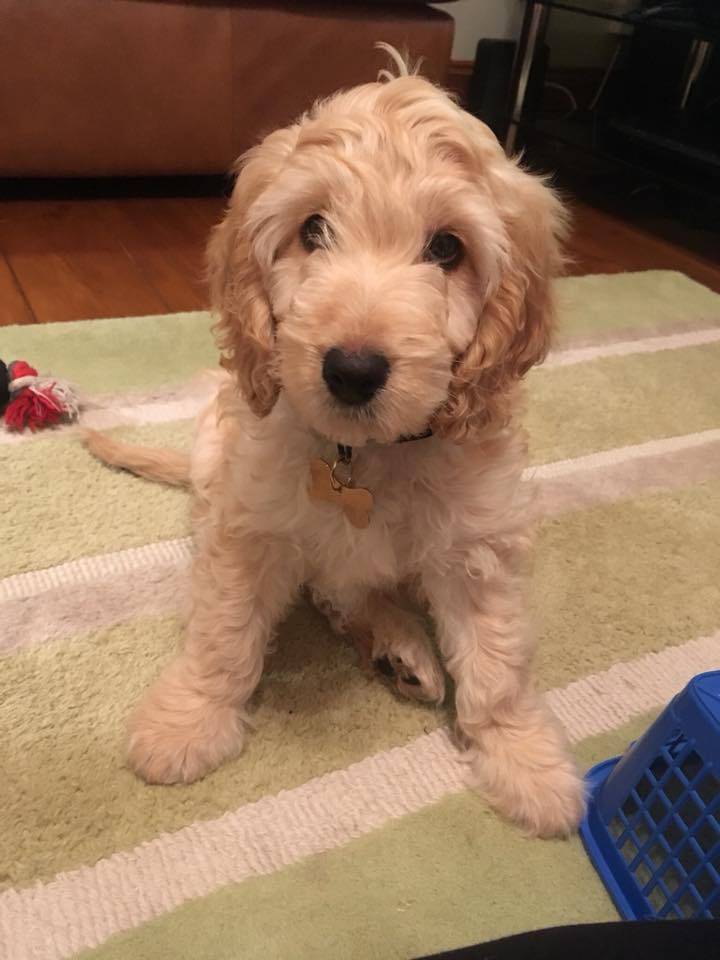 Have they been given treatment for fleas and worms? If so, is there paperwork to back this up and to let you know the exact dates?
You can also ask whether they are microchipped and how accustomed they are to noise, children and to other dogs.
Expect to be Asked Questions
A good, responsible Cockapoo breeder will usually also want to ask prospective buyers a few questions of their own. After all, they will have a special link with all of their dogs and won't want to see any of them going to an unsuitable family.
Therefore, you shouldn't be offended if you are asked some questions that are designed to make sure that you are going to give your new Cockapoo a great home. In fact, you should probably look at this as being a sign that the breeder is doing a great job and should be more highly trusted.
The Transaction
If everything looks good so far then you probably feel that you are edging closer to completing the transaction and buying a lovely little Cockapoo puppy. If this is the case then your next question should be about whether you will be signing a formal contract once you hand over the money.
Be sure to find out what the terms of the contract are if you are going to be signing one. Also, some breeders will give you a useful pack with all of the paperwork and certificates together with something that has the scent of their mother on it. Some even give accessories such as a collar and lead or a bowl.
Summary
There is some research that needs to be done in order for you to feel completely comfortable about the choice of breeder that you make. You can pretty quickly find out enough information to get a feel for the breeders that you plan to speak to.
Of course, this is a situation in which listening to your gut instinct will also play a part. If you go to see a breeder and everything feels right then you will probably be happy going ahead with the purchase of your beautiful new Cockapoo puppy from them. If you want to do some further reading check out the Cockapoo Owners Club UK website.
Top 5 Popular Cockapoo Products