If you have a Cockapoo, I'm sure you know that finding the best shampoo can be tricky. if you own a Cockapoo I'm sure you also know they're a mix of a Cocker Spaniel and a Poodle (mini, toy, or standard). Your Cockapoo's fur characteristics are inherited from their parents. A Cockapoo may have a thick, curly coat or long silky hair. Then again, your Cockapoo may also have a combination coat! Which is why is can be difficult finding the best shampoo.
Firstly, NEVER use human shampoo on your dog. It's formulated for human skin and hair therefore it can be harmful to your Cockapoo's sensitive skin. So, why should you bathe a dog at all? For starters, there is that bad "dog smell". If your dog is outdoors often, he no doubt gets into all sorts of dirty places. From running through mud and water to rolling around in the grass. A nice bath will also rid your dog of bugs that can cause a range of health issues.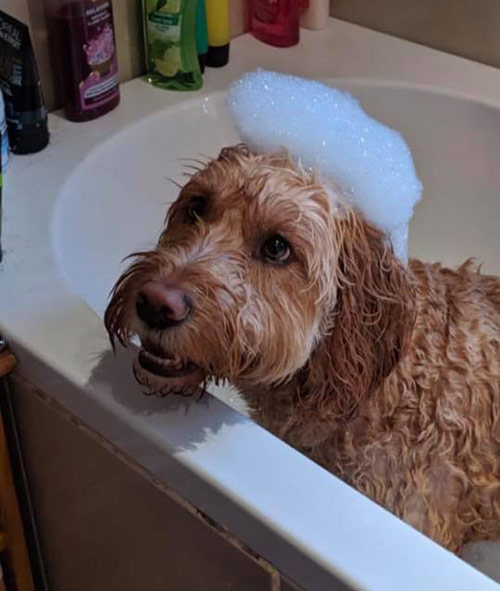 Before bathing your Cockapoo always be sure to brush out any mats or tangles first as these will become quite difficult to deal with when wet. Today there are plenty of great dog shampoos to fit everyone's budgets. There are dog shampoo's that get your Cockapoo clean and smelling great, but also address Cockapoo specific special needs such as dry skin, if your Cockapoo suffers from that.
Recommended Shampoos
Pet Head Dirty Talk Deodorizing Shampoo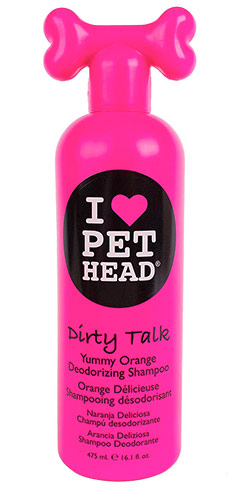 From Pet Head, this Dirty Talk Shampoo is perfect for your cockapoo if they love to roll around in the smelliest stuff they can find. It is very gentle, despite being extremely potent. Rather than just covering up the smells, it actually neutralises the odours.
It has been made in the USA to strict human standards of quality, like all products from the company and offers the appropriate pH balancing that your dog needs, without having any unnecessary chemicals or harmful ingredients like DEA and derivatives of petroleum.
Even if your dog swallows it or licks at it, they won't suffer any ill effects. It contains ordenone and baking soda that helps fresh the coat and deodorises your dog, while vegetable proteins help build up the hairs volume and body and improve the elasticity to give their coat a lusher and fuller look and feel.
Pet Head Oatmeal Shampoo


Another great product from Pet Head is this Oatmeal Shampoo, which has been developed with cockapoos and other dogs with sensitive skin. It contains healthy and non-toxic ingredients like jojoba oil, Vitamin E and C, along with aloe vera and the aforementioned oatmeal to help soften and moisturise your dog's coat, while protecting their skin and helping it to heal better.
Like other Pet Head products, it has been made in the US to very precise and strict quality standards and is pH balanced.
Importantly, it neutralises the odours, rather than just disguising them.
Animology Dogs Body Dog Shampoo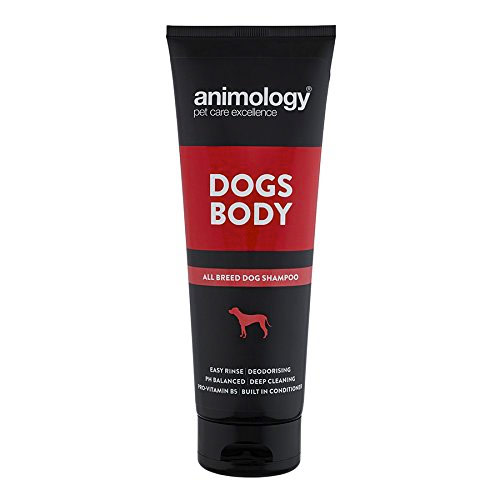 Animology is a brand that has won numerous awards and their products are the go-to choice of retailers, vets and pet owners throughout over 50 different countries. All thanks to the high quality of their formulas.
Dogs Body does more than just removing the foul odours and dirt from your dog's coat, it also helps to give your dog a fresh smell in place of the disgusting one.
Although it is very effective, it is not harmful in the least bit and is pH-balanced and mild, containing pro-vitamin B5 and kind conditioners. It has a special low foam and easy rinse formula that makes it a much easier and quicker product to use when you are cleaning a dog who would much rather not be in the water at all.
It is suitable for all breeds of dogs, so if you have more than just cockapoos in your household, this ideal.
Animology Fox Poo Deodorising Dog Shampoo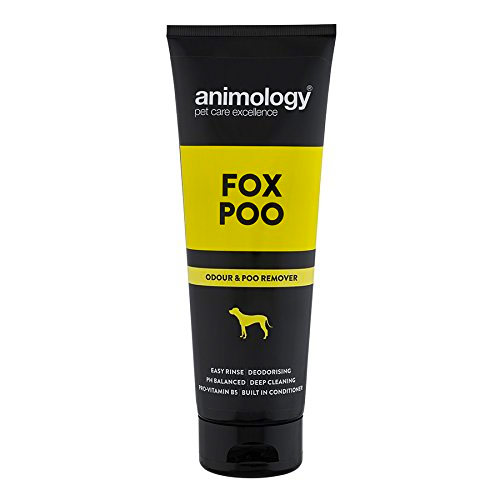 Okay, so this one is quite self-explanatory. Another perfect antidote for your dog if they are a bit of a roller and prone to coming home smelling of Fox poo and other unpleasant smells. It not only, therefore, deep cleans your cockapoo's coat, but also fully deodorises it too. It has the same 'signature' scent that Animology products are known for and will leave your dog with a lush, clean and very nicely fragranced coat.
As with all the products we have featured here, it has been fully pH-balanced so there is less chance of it causing your dog irritation or damaging the skin, with pro-vitamin N5 and added conditioners it also improves the health of your dog's coat.
As with other Animology products, it also benefits from their easy rinse technology so that your dog doesn't need to cope with long and drawn-out baths or showers.
Johnsons Tea Tree Soothing Shampoo for Dogs, 400ml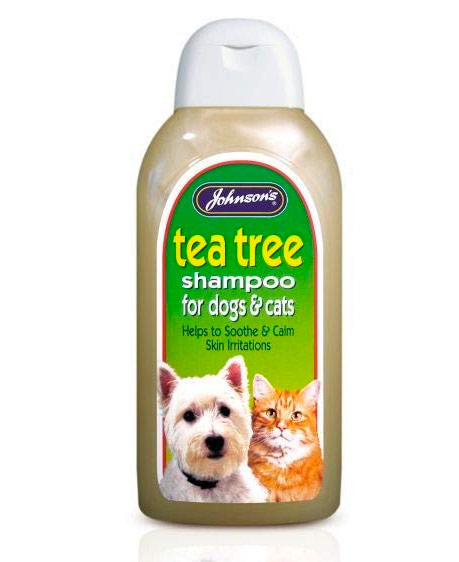 Does your cockapoo suffer from skin irritations and needs something that is going to keep them clean, deodorised and free of discomfort?
You should consider this tea tree oil shampoo from Johnsons. Tea tree oil is known for its cleansing and soothing properties. Many customers have noted that within a week of switching other shampoos with this one, their dog has experienced either less severe itching or none at all.
Animology Flea & Tick Dog Shampoo, Twin Pack, 250ml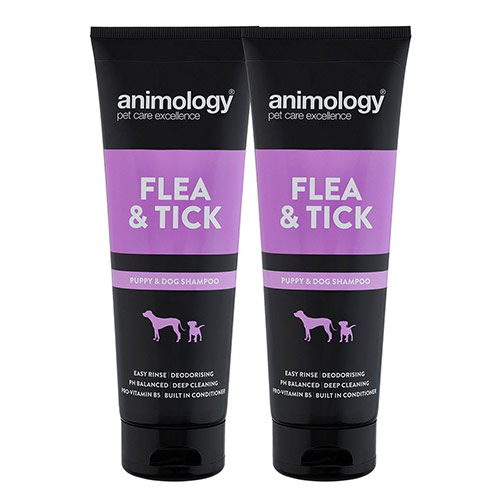 The final product on our list is another great one from Animology. This flea and tick dog shampoo, that comes in a money-saving twin pack, has obviously been designed to remove ticks and fleas from your dog's coat. Therefore, if you like to take your dog through heavily forested areas that are often very damp, then this is ideal. It has been enriched with neem and tea tree oil and features pro-Vitamin B5 and additional conditioners like the company's other products to help clean and deodorise your dog's coat as it removes all those nasty biting critters while soothing their bitten and irritated skin in the process.
Like others in the Animology range, it has been designed to offer quick and easy cleaning and rinses much quicker than other products due to its low foam formula.
You can't argue with the comments and reviews about the company and their high quality, thoughtfully formulated products.
Conclusion
When it comes to bath time for your beloved canine buddy, it no longer needs to be a headache trying to rid them of that smell, while protecting their beautiful coat and soothing their skin. Although it will depend on the specific needs of your cockapoo if you choose any of the above products you will be pleased with the results. We only like to suggest products we would use on our own dogs and as all of the formulas and ingredients used above won't cause unnecessary irritation or harm to your dog, we are happy to recommend them.