Asking a dog lover which crossbreed is better, a Cockapoo or Cavachon, is like asking an ice cream lover if he prefers his Magnum in a tub or on a stick. Both are equally delicious, and it's the same with these popular crossbreeds. Cockapoos and Cavachons are cute enough to eat, figuratively speaking, making excellent pets (and Instagram celebrities).
Cockapoos and Cavachons are hybrids, which means they cross-breed, like the Labradoodle, the Chiweenie, the Yorkipoo and the Cheeks. What! Have you heard of Cheeks, a cross between a Chihuahua and a Pekingese? Hybrids are trendy, but the Cavachon and Cockapoo are two of UK pet owners' favourites.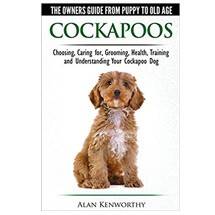 Our Top Pick
Cockapoo Owners Book
Great breed overview
One stop manual
Easy to understand
Check Amazon →
Read our review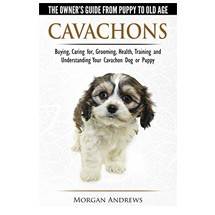 Top Pick 2
Cavachon Owners Book
Practical advice
A great gift
Proven techniques
Check Amazon →
Read our review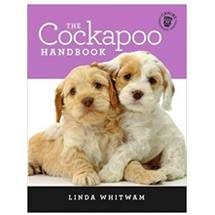 Top Pick 3
Cockapoo Owners Handbook
Best seller
Puppies and adults
An absolute must
Check Amazon →
Read our review
Let's first take a look the Cavachon vs Cockapoo debate in more detail.
The Cockapoo
Contents and Quick Navigation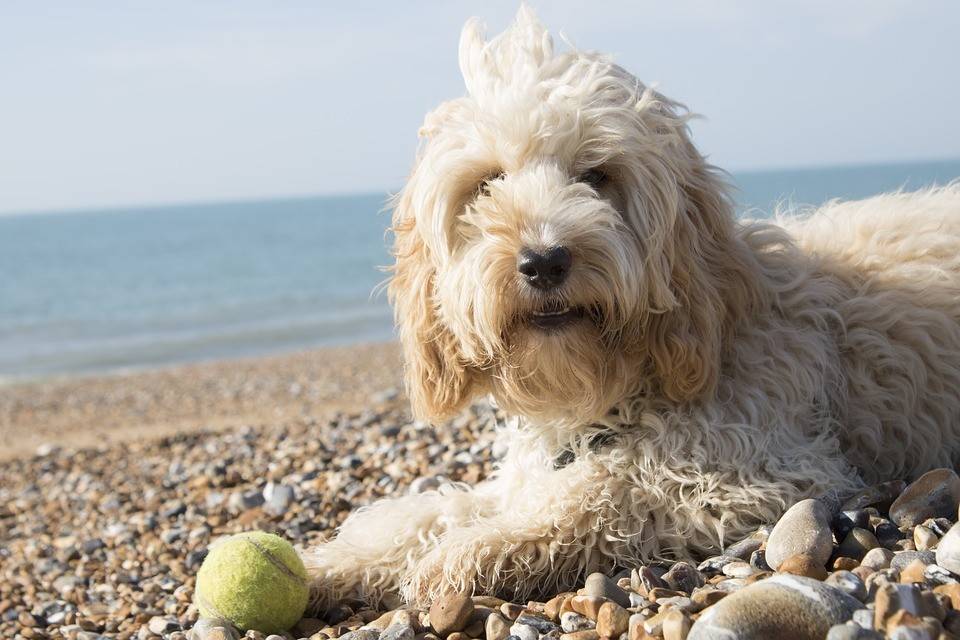 Do you want to know what's better than an adorable little poodle or an easy-come-easy-go cocker spaniel? A mixture of the two, of course! By now, you might have gathered that a cockapoo is the deliberate crossing of a poodle and a cocker spaniel, along with the crossing of the breed with each other. Like so many other hybrid breeds, the cockapoo combines the best characteristics of its breeds to produce what is undoubtedly a unique and irresistible type of dog.
Interesting facts about the cockapoo
Breed type: A mix between a Cocker Spaniel and a Poodle
Other Names: in Australia, they're called a Spoodle or Cockerdoodle
Height: Approximately 40 cm
Weight: Between 2 and 15 kg
Lifespan: Between 12 to 15 years
Intelligence: High
Trainability: High
Exercise Needs: Moderate to High
Shedding: Moderate
Good with Kids<span< a=""> style="font-weight: 400;">: Yes</span<>
Good with Dogs: Yes
Good with Pets: Yes
Rating on the aaaah-o-metre: Off the charts
A Cockapoo makes an excellent pet for pretty much anyone, fitting in perfectly in any home, with kids and other pets
There are very few dogs that are as adaptable as a Cockapoo. He'll adjust to his owner's habits, whether it's living space or level of exercise
We're a little obsessed:
https://www.youtube.com/watch?v=xqHgpSMLhws
The Cavachon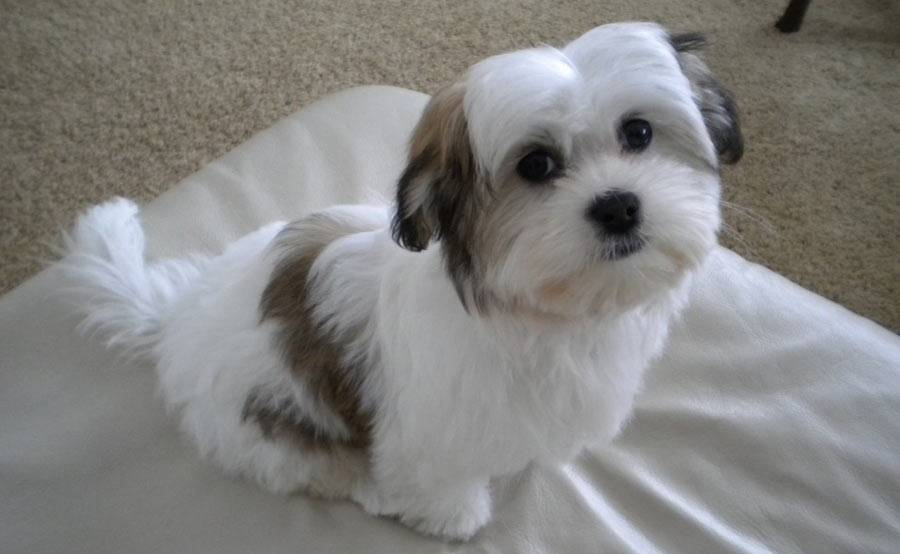 The Cavachon, like the Cockapoo, is a mix between a Cavalier King Charles Spaniel (Cava) and a Bichon Frise (chon). Even though it's not as popular as the Cockapoo, we guarantee it won't take long for this toy dog to start featuring on the "top dog" and "most popular breeds" lists in the UK.
It's always hard to tell which characteristics will be dominant when you mix breeds, but the Cavvie is an affectionate pup with loads of energy and a personality to match. They get along with children and other dogs, but you probably wouldn't want to share his affections with anyone else anyway. Size-wise, he's the perfect pet for someone who lives in a smaller apartment or where space is limited.
Breed Type: A combination of the Cavalier King Charles Spaniel and a Bichon Frise
Other Names: Cavvie
Height: Around 33 to 35 cms
Weight: Between 4 and kgs
Lifespan: 10 to 15 years
Intelligence: Moderate
Trainability: Moderate
Exercise Needs: Moderate
Shedding: Low
Good with Kids: Yes
Good with Dogs: Yes
Good with Pets: Yes
Rating on the aaaah-o-metre: Terrifyingly high
He's not overly active and is more than happy to spend time on the couch with his human
The Cavachon isn't recognized as an official breed, but he is recognized by some designer dog and hybrid registries
Here's a Cavachon doing what they do best:
https://www.youtube.com/watch?v=7Fdogf5UKyM
So, which one would you choose? According to this poll of the most popular dogs in the UK, the Cockapoo is at no.7 while the Cavachon sits at no.30. But don't let this sway you. Remember, the Cavachon is still relatively new on our fair shores.
Cavachon Vs Cockapoo Temperament
Cavachons and Cockapoos are both known for their sweet temperaments and are generally very friendly and affectionate towards people. Cavachons tend to be mellow and laid back, while Cockapoos have a reputation for being playful and energetic. Both breeds require regular activity and stimulation to stay healthy and happy, and they can become bored or destructive if not given sufficient attention.
They also make great family pets as they enjoy spending time with their owners, although some may be wary of strangers. Both breeds may suffer separation anxiety if left alone too often, so they must receive plenty of companionship from their owners.
Cavachon Vs Cockapoo Exercise Needs
Cavachons and Cockapoos require regular exercise to stay healthy and happy. Cavachons should have at least 30 minutes of activity each day, while Cockapoos require a bit more, with around an hour being ideal. Both breeds can enjoy walking, jogging, and playing fetch or other interactive games. They can also benefit from mentally stimulating activities such as agility courses or puzzles to help keep them engaged and entertained.
Final Thoughts on Cockapoo vs Cavachon
Of course, if you can't decide between a Cockapoo or a Cavachon, you can always go for a Cavapoo (but that's another post altogether, isn't it?)
Read the Cockapoo vs Cavapoo post here. or checkout our article on dogs similar to cockapoos and our one about the Cockador.
Mike is the proud owner of a 7-year-old Cockapoo named Luna. He loves to share stories, tips and information about owning a Cockapoo. With over7 years of experience as an owner, Mike is passionate about helping others own and care for their dog.
Top 5 Popular Cockapoo Products