We love our dogs so much in the UK that we spend a staggering £10.6 billion on them every year. This works out as an impressive £1,252 splashed out per owner on their furry friends.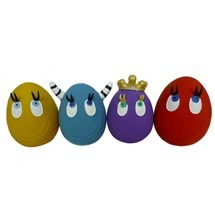 Our Top Pick
Ovo Eggs
Handmade in the EU
Soft and durable
Squeaky
Check Amazon →
Read our review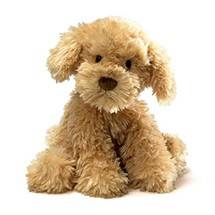 Top Pick 2
Nayla Cockapoo
Plush toy
Great quality
A great toy
Check Amazon →
Read our review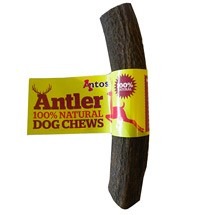 Top Pick 3
Antler Natural Chew
A natural chew
Different sizes
Long lasting
Check Amazon →
Read our review
While much of this money goes on essentials such as food and vet's bills, there are also lots of other terrific products around that your pet will thank you for. As a Cockapoo lover, you will appreciate that the following are all products that you little buddy will love.
Here are our top 15 for your Cockapoo.
1. LANCO Natural rubber catch and fetch pet toy OVO the Ball Large (set of 4), ideal for small/medium dogs

Do you sometimes worry that you don't spend enough time playing with your pooch, or that you sometimes leave him alone for too long? If you would like him to have more fun in his life then this rubber catch and fetch pet toy is ideal.
It is handmade in the EU using completely natural ingredients and can be used by small to medium dogs, as well as by puppies going through teething. It is soft, durable and weatherproof. This cool toy even makes a cute little squeak so you know that your four legged buddy is having a whale of a time.
2. Gund 23cm Nayla Cockapoo Soft Toy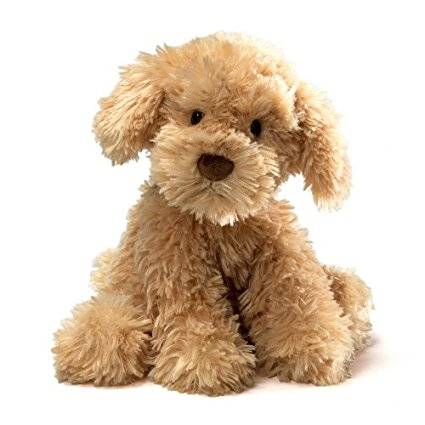 Cute and quirky, this Cockapoo plush toy is sure to be a wonderful addition to many families, although it is for the humans in your home rather than for your dog to play with. It is extremely soft to the touch and lovely to look at.
This Gund soft toy is suitable for babies from 12 months onwards. It is 23cm in height and if you have a real Cockapoo that looks like this fellow then you will surely be tempted to take him home with you.
3. Rosewood Chillax Cool Pad, Medium, 40 x 50 cm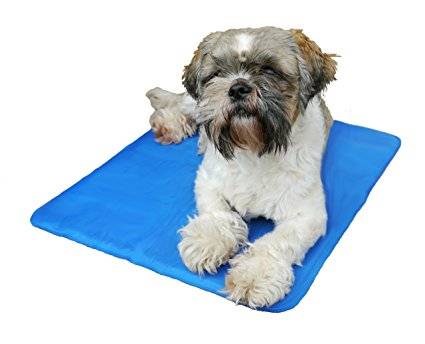 These sometimes comes the time when a busy Cockapoo just need to sit down and chill out for a while. These moments are when this Rosewood Chillax Cool Pad comes in very handy.
It is triggered by dog's weight on it and will stay cooler than the area around it for up to 4 hours of use. This is recommended for dogs that go to shows or that tend to get too hot on a sunny day. No electricity is needed as the pad automatically recharges.
4. Antos Antler Natural Dog Chew (Size: Medium)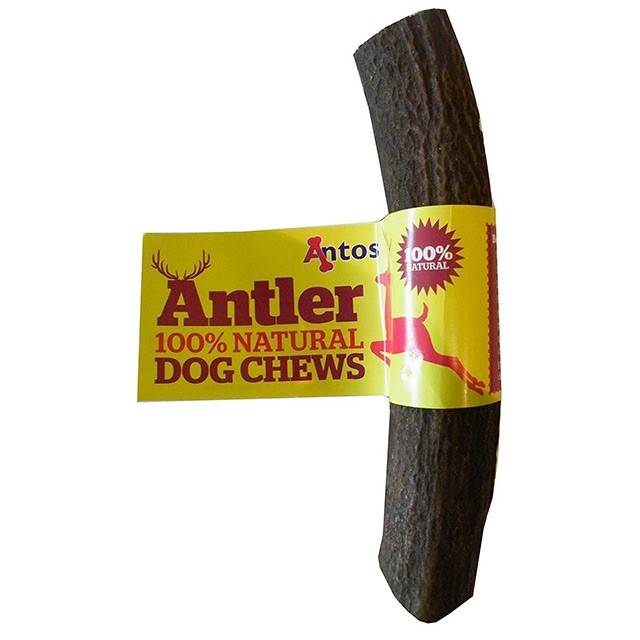 Natural dog chews like these are fantastic gifts for a dog for a number of reasons. For a start, they contain plenty of minerals and calcium to keep him healthy and active.
They will also assist in keeping your Cockapoo's teeth clean and healthy, while fulfilling his natural instinct to chew. The Antos Antler Natural Dog Chews are 100% natural and are completely safe as well as long lasting enough to give a huge amount of pleasure.
5. Pet Qwerks Animal Sounds Babble Ball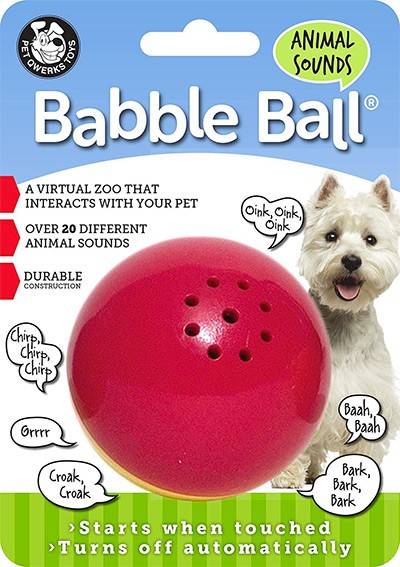 The clever Babble Ball is described as a virtual zoo that your Cockapoo can interact with. It produces more than 20 different wildlife sounds, including animals such as frogs, lions, birds pig and other dogs.
It is sturdily put together and should help to keep your pooch happy as well as giving him a cool way of getting some regular exercise. The ball is motion activated and then automatically turns itself off when he stops playing with it.
6. KONG Wild Knots Bear Dog Toy, Medium/Large Colours Vary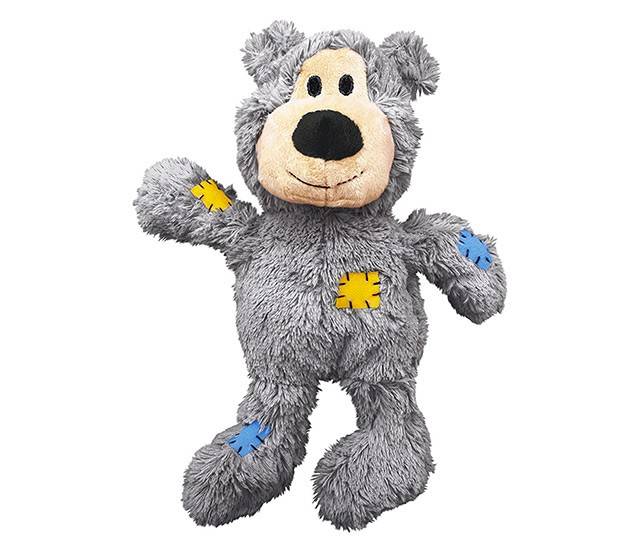 This toy bear for dogs could end up becoming your Cockapoo's constant companion before long. It is a soft and huggable plush toy that has a tough, robust interior.
The knitted rope skeleton tightens when your dog plays with it, while you will also hear it squeaking pleasantly. You can get this KONG Wild Knots Bear Dog Toy in brown, grey or beige.
7. Ardisle XXXL Pet Tennis Ball Dog Toy Puppy Training Exercise Giant Jumbo 24cm Novelty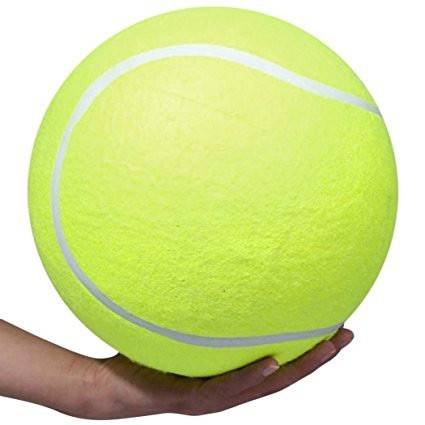 With the help of this fun toy your dog should never get bored again. It is like a giant tennis ball for pets with the interior of a basketball. This toy promises hours of entertainment for a curious Cockapoo who enjoys playing.
The diameter is 24cm, which works out as 9.4 inches. If you order it online then it comes deflated and you need to pump it up before use.
8. Kosma Set of 12 Tennis Balls Pet Balls | Dog Toy Ball | Toy for Pet Training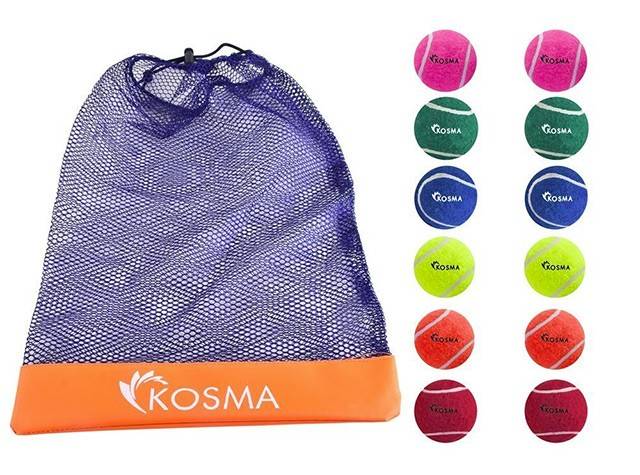 This set of 12 brightly coloured tennis balls is almost certain to catch your pet's eye as soon as you bring them home. They work perfectly with all dog ball launchers that use standard sized balls or you can just throw them in the old-fashioned way.
The extra thick and natural rubber material means that he can happily chew away on these toys for a long time without doing them any damage. They won't damage his teeth, cause stains in your home or harm him in any way.
9. Petface Mini Super Tennis Balls Dog Toy 5 Pack 4cm Diameter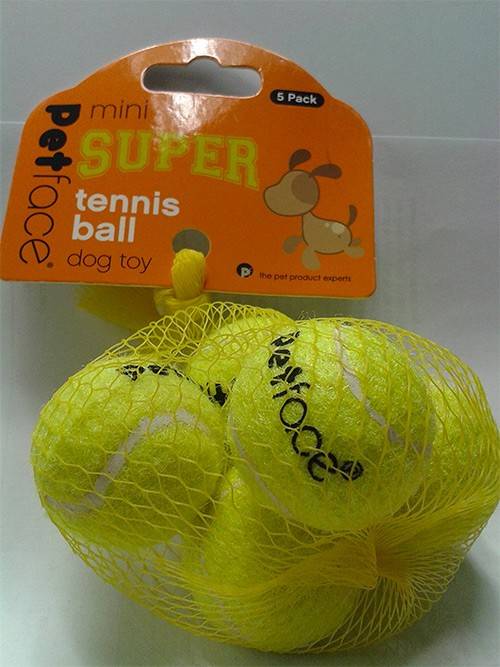 If your dog loves nothing more than playing with a ball then this set of Petface Mini Super Tennis Balls will delight him. They are just 4cm in diameter, with is an excellent size for many Cockapoos.
They don't squeak and aren't particularly bouncy but you will enjoy throwing them for him to fetch or just watching how he plays on his own with them.
10. Trixie Dog Activity Memory Trainer Strategy Game, 24 x 20 cm Diameter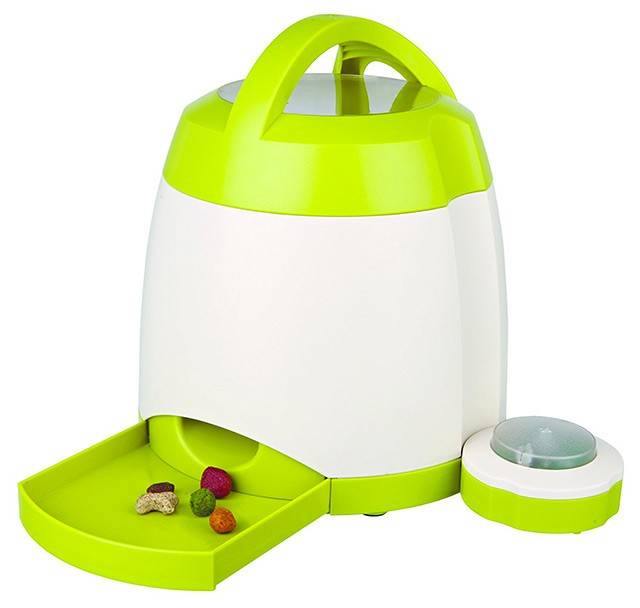 For a fun and tasty memory game this Trixie Dog Activity Memory Trainer is well worth taking a look at. Your clever pooch gets rewarded for pressing the remote control by some treats falling out for him.
The game gets trickier as he progresses, though, as the distance between the control and dispenser increases. It is a sturdy and durable item that is operated with 3 AAA micro batteries and 4 c baby batteries and comes with a handy instruction booklet.
11. Chuckit! Pocket Ball Launcher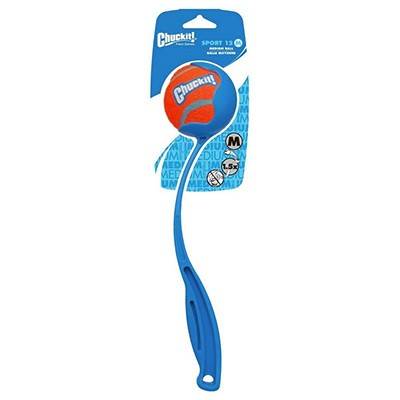 Throwing a ball for him to chase and bring back to you is a timeless way of passing time with your dog. Yet, even the thought of endlessly throwing the ball for a tireless dog to retrieve time and time again can be exhausting.
The Chuckit! Pocket Ball Launcher was created to make it astonishingly easy to give your Cockapoo the exercise he craves without tiring yourself out; just swing it and watch the ball fly. It is made of light, durable plastic and it even picks up the ball for you without any need to bend over for it.
12. Chuckit Fetch Medley Asst Ball 3 Piece Dog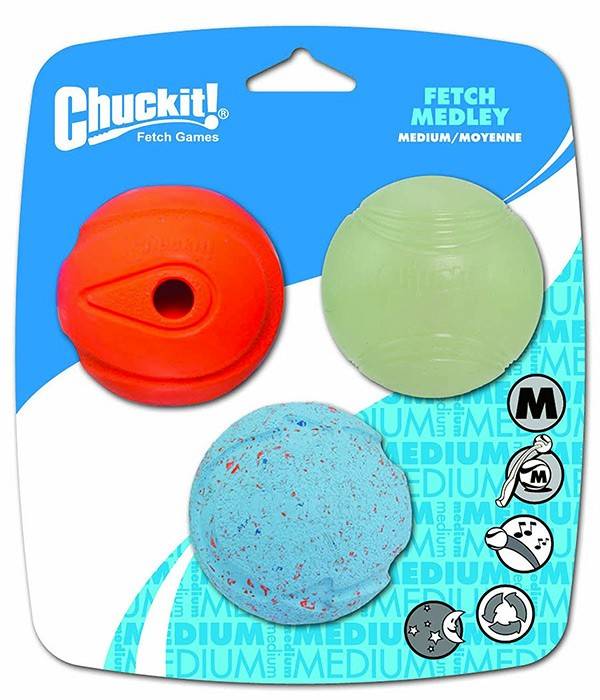 These balls bounce high and give your pooch a tremendous workout. They are made from natural rubber and come from the Chuckit range of dog toys.
It is important to only ever use tough and resistant balls for playing with your dog, as anything else is likely to get destroyed far too quickly. As well as being tough, these ones also have the added advantage of being easy to clean too.
13. Rope & Ball Dog Toys for Aggressive Chewers

If you have a Cockapoo at home who gets very excited at the mere thought of chewing stuff them this rope and ball set will give him a huge amount of fun. It is made of good quality materials, meaning that it won't fall apart on him or make a mess everywhere that he takes it.
Of course, if you want to get in on the fun then you could use it for a tug of war game with him or else to play fetch. It is eco-friendly because the materials used are natural vinyl rubber and recycled cotton.
14. Good Boy Rawhide Dog Treat Medium Knotted Bone, 200mm, Pack of 10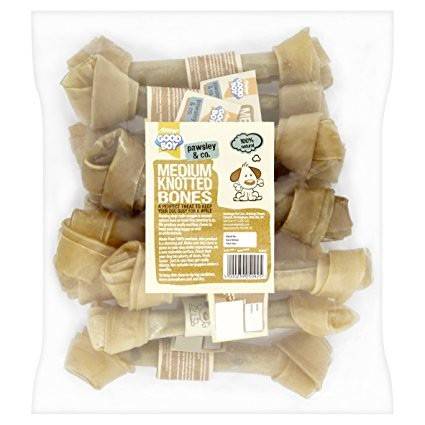 These fantastic treats are sure to become favourites of your four legged friend if he gives them a try. They are made of high density buffalo hide and are great for keeping his teeth and gums in tip top shape.
10 treats come in each pack and they are fully salmonella treated, so you can hand one over to him without any fear.
15. 6 x fresh roast knuckle bones dog treats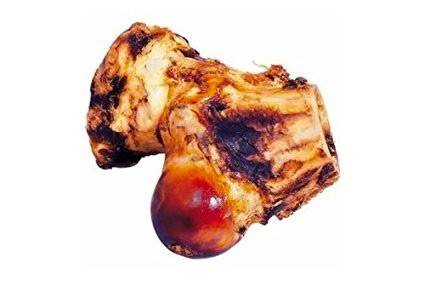 These big knuckle bones will keep any dog occupied for a long time as he chews his way through them. Since you get 6 of them in a pack he will have plenty on his plate working his work through them one by one.
It is a very good value pack that is especially recommended for dogs that don't get to chew a lot or that can get bored sitting around alone in the house for spells.
If you are after toys that are meant just for puppies, then check out this page – https://www.cockapoohq.com/best-chew-toys-teething-cockapoo-puppies/