We all know that dogs were born to run free. There is nothing like seeing your pooch running flat out, ears flapping in the breeze with a smile stretching across his happy face. It is natural and great to see. Dogs running off the lead are getting wonderful exercise and you can see they are simply loving life.
What if? The fear….
So, can you let your Cockapoo off the lead? We all have that fear of seeing our best friend disappearing off over the horizon. The embarrassment of shouting and calling with no chance of your dog coming back anytime soon. Frustrating and scary. What if they get hurt?
To some extent, it will always be a leap of faith the first time you unclip the lead. You know you might have a few uncomfortable moments, but you can prepare for it. Here are a few things to think about.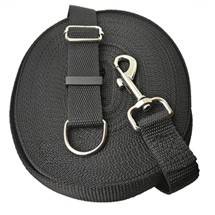 Our Top Pick
15m dog recall training lead
Works up to 100kg
Adjustable length
Strong nylon
Check Amazon →
Read our review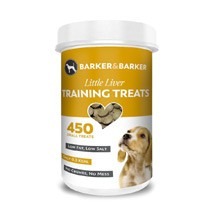 Top Pick 2
Little Liver Dog Training Treats
450 treats!
Won't crumble in pocket
Ideal for puppies
Check Amazon →
Read our review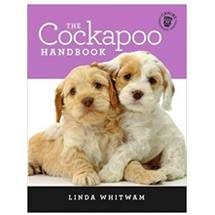 Top Pick 3
Cockapoo Owners Handbook
Best seller
Puppies and adults
An absolute must
Check Amazon →
Read our review
When is it best age to let your cockapoo off the lead?
If your Cockapoo is a puppy, the younger the better. Your Cockapoo up to 4 months old is a needy youngster. It would cling to your leg if it had hands. Starting the training process and letting it off the lead is low risk as it will stay close. Once the puppy is around 8-9 months, it is a tough time to start. Your young Cockapoo is in discovery mode and is not the best listener.
If you have missed the puppy stage, don't let it stop you working on getting your pooch comfortable and safe off the lead. You can train your dog at any age. However, it is important to proceed slowly and consider the following.
Training and the bond between you.
Training in your yard is the place to start. Training is all about getting your Cockapoo to focus off lead. Their eyes need to be on your face. Make it fun. Your dog needs to sit, come and touch your hand when instructed. If these skills are not mastered, wear your running shoes and be ready to chase a tail over hills and far, far away.
Once you are comfortable, progress to a training lead. When you first take that deep breath and let your dog go in a public place, leave the training lead trailing. Much easier to grab if needed as these are 10 metres or so long.
Where do I do this?
It does sound obvious, but the less that is around when you do it, the better. You can find lead free dog parks, lead free beaches, lead free trails and walks, small enclosed fields and relatively deserted spots in the country. Led free dog parks are wonderful in that they are secure. Your bundle of fun cannot get far. In the early days, go during off-peak hours. A multitude of excited animals can be very intimidating for your dog and at the very least will take his focus away from you. The quieter the better until you both get familiar with the routine.
Personality and breed traits.
The type of dog you have is a key factor in how cautious you are going lead-free. Hounds and terriers are always likely to follow their natural instincts and take off to hunt. Gun dogs and herders are naturally inclined to stay close and wait for your command. Your Cockapoo is an affectionate and loving dog who loves to be near you which certainly helps. How many times have you had to share your washroom at home with your shadow? Their instinct is to stay with you but we all recognize the playful and exuberant nature. They do have the instinct to chase and seek prey or anything interesting.
Whatever your fears, take the time to try and follow the suggested steps because the reward for owner and dog, if your Cockapoo can run free without worry, is huge. You will both have that wide smile pasted across your face.