The kids are nagging that they want a new dog. Perhaps they have been looking at cockapoo puppies online. As a mixed dog breed they are a cross between a cocker spaniel and a poodle and have become incredibly popular in recent years, and what's more, are an excellent choice for a family dog.
So, it's not surprising your children want a cockapoo so badly. Just before you are ready to give in, stop and ask yourself "have I given much thought to what a cockapoo costs?" And more specifically, what the price of keeping puppies works out to. Cockapoo pups, like human babies, are an investment, not only in the time and attention they need but also the amount of money they cost.
How much is a Cockapoo Puppy?
The price you can expect to pay for a cockapoo puppy can be anything from £1,000 to £3,000. Cockapoos puppies are going to cost a little more than your average pup or rescue because they're not pedigree dog breeds and considered a designer breed. This will depend on factors like the breeder, the location of the breeder, the colour (some coat colours are rarer than others), and the parent dogs.
Whether it is a miniature poodle or toy poodle or the dog you're interested in is an F1 cockapoo puppy, F2 cockapoo or one of the common F1b cockapoos we are seeing more of these days. And that's just the beginning of how much the total cockapoo price will be as there are ongoing costs.
What Determines the Average Cockapoo Cost in the UK?
The cockapoo price in the UK has sky-rocketed in recent times, and while we have tried to give a broad price range, you may still find that some breeders of cockapoos have pups from a litter available at a higher or lower price tag than we mentioned.
The interesting thing although they are not considered pedigree dogs, cockapoos are incredibly popular and there is a huge demand for them, which is why breeders can charge such high prices for pups from their litter.
Other factors that contribute to the high cockapoo prices are their versatility, temperament, level of intelligence, the variations in coat colours and fur texture that are available and the general cockapoo size. They are also known to be healthy dog breeds that are ideal for families who have children. The average breeder knows this and capitalises on it when they put a cockapoo puppy litter up for sale.
Why Might Cockapoos Cost More Than the Average in the UK?
Once you have considered the fact there may be variations in the price of cockapoos, you need to next think about the factors that may push that price up further.
We have outlined some of these below:
The parent dogs were both pedigrees of their breeds
The parents of the pups in the litter received health testing for conditions specific to their breeds and had positive results
The pups in the litter are great examples of cockapoos
The parents are from highly regarded and well-known breeders, with a history of producing excellent litters
The pups are being sold as breeding stock. A stud dog and breeding female will be more expensive than standard cockapoos.
The location where the breeder is based. If it is a thriving economic area or a major city like London, pups from a cockapoo litter will cost more than they would from breeders in the North of the UK.
It doesn't necessarily mean you will need to pay such a high price for going to a reputable breeder, but it is worth bearing it in mind.
How Much Does Owning a Cockapoo Cost (Ongoing costs)
We've spoken to a few experts, breeders, as well as friends with cockapoos about buying a cockapoo and the cockapoo price, and taken into account our monthly expenses for ours, and have worked out that being a cockapoo owner will cost you in the region of £1000 a year, and that is being relatively conservative.
Depending on how long your cockapoo lives, he or she will use up between £10,000 and £16,000 of your hard-earned cash. It's important to remember these are average prices.
Food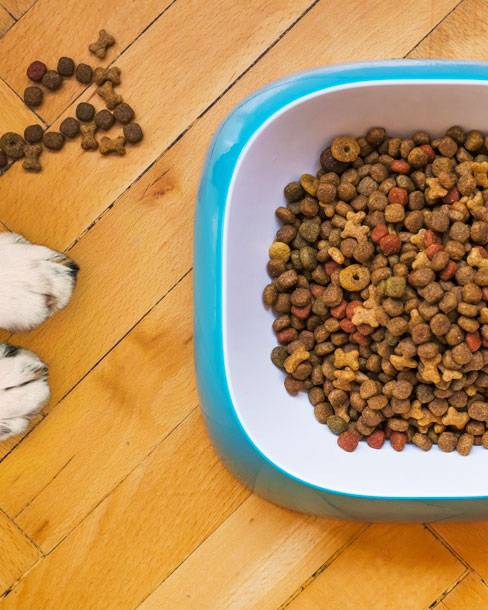 The biggest cockapoo price, when it comes to your monthly expenses of a dog is his food. It makes up one-third of the total cost. A poor diet can lead to health problems down the line (i.e. more costs), which is why we recommend feeding your dog the best food you can afford.
The average cost for food for cockapoo dogs can be anything between £300 and £450 a year.
Insurance Cost
Pet insurance is one of those "you're damned if you do and you're damned if you don't" situations. You could end up paying a fortune for insurance that doesn't provide the type of cover you need when you need it. Or, even worse, you could be in a position where your cockapoo is knocked over, and you need a large sum at one time.
Although some insurers will provide coverage if your dog has health issues, there are very few that will offer the full type of coverage for cockapoos who have had serious medical conditions previously.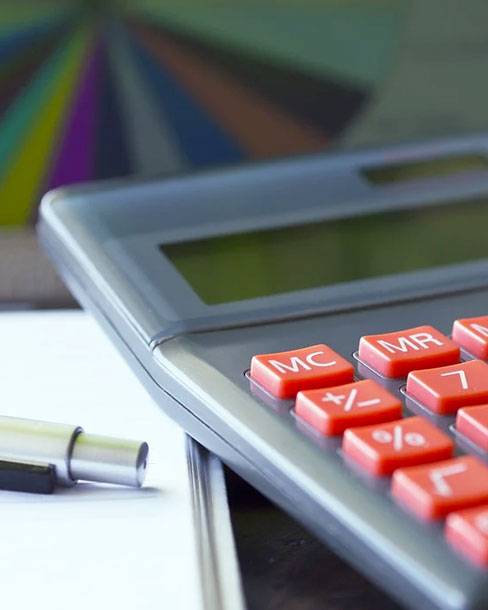 There are two kinds of conditions you need to declare:
How Health Affects Cockapoo Price
Cockapoo Chronic health conditions
These kinds of health issues are those your cockapoo has when you invest in a policy. For instance, hip dysplasia and heart issues.
Cockapoo Historic Conditions
These kinds of health issues are those your cockapoo no longer has, such as healed issues or tissue injuries the dog has recovered from fully.
It is important to make sure you have access to the medical history of the dog you are investing in. If they have existing chronic issues such as progressive retinal atrophy, you will probably not find coverage. However, you may be fine to get a policy to cover, if they are PRA clear.
Some are happy to provide coverage for historic conditions, but this is only normally the case if your cockapoo is free from symptoms, and has not been treated for a specific period. For example, a minimum of two years.
You also need to factor in that coverage for existing conditions are more expensive, so you need to be sure a specific policy is worth it.
Another cost you need to factor into the price of pet insurance for a new cockapoo puppy is you are legally obliged to have it microchipped if they are over the age of 8 weeks old.
We suggest before you sign on any dotted lines, you do your research, gather as much information as you can and shop around, as there can often be a huge price difference from one policy offered by different insurance companies. There are a few variables that will affect the total cost of pet insurance for cockapoos, but you can work on a price range of around £150 and £300.
Dog sitter/ kennels
Some expenses wrapped into the overall cockapoo price are forgotten in the excitement of getting a new puppy, like what do you plan to do with your cockapoo puppy when you go away? Yes, dog-friendly spots are popping up all the time, but that isn't always an option so you will need to look at boarding kennels or a house-sitter. If you're going away for a week, you'll need to put aside approximately £140 (£20 a day) for the care of your cockapoo puppy.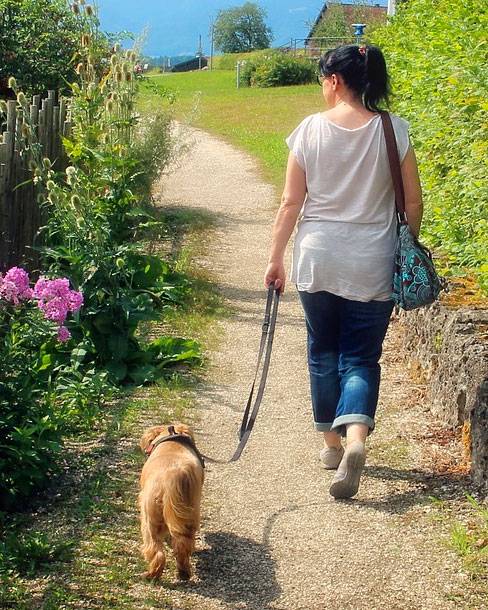 Skimping on this cost could result in a traumatised, or sick cockapoo (which will mean additional veterinarian visits and higher vet fees).
Vet Fees
Another factor to consider when calculating the cockapoo price is trips to the vets. Visits to the vet for routine checks, vaccinations and flea and worm treatments will cost in the region of £150 a year. (Flea treatment is something you won't want to skip, as it can cause problems not just for your puppy, but the rest of the family too) We haven't included the price for neutering or spaying your pup, or microchipping your cockapoo, which by the way, is necessary by law.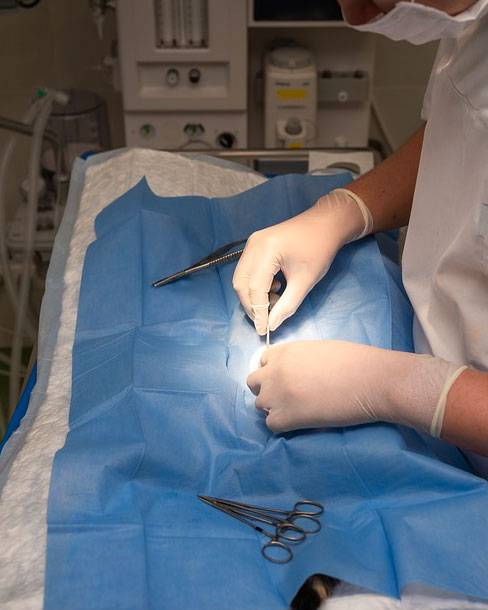 Cockapoo Grooming Costs
As cockapoos are a crossbreed between cocker spaniels and poodles, Cockerpoos do have the benefit of being low shedding. While that means they do not need as much maintenance as the average new puppy needs. However, they still need daily grooming, and you will need to buy specific brushes, clippers and combs to keep them clean and tangle-free. Not just that, approximately every six weeks your cockapoo will need to go to the groomers. Groomers charge between £25-£40 each time.
For that, you can expect your cockapoo pooch to be shampooed, dried, and clipped to your preference. A common style of clipping a cockapoo is in the Teddybear style. This involves your groomer brushing out every tangle before they begin clipping. Then the clipping takes place and your groomer will clip the body, but leave the fur longer on the legs. They will clip closer around your dog's anus, to it clean and clear. Your dogs' paws will be clipped so the hair there doesn't get sticky and tangly. You can find more information about grooming cockapoos on this site.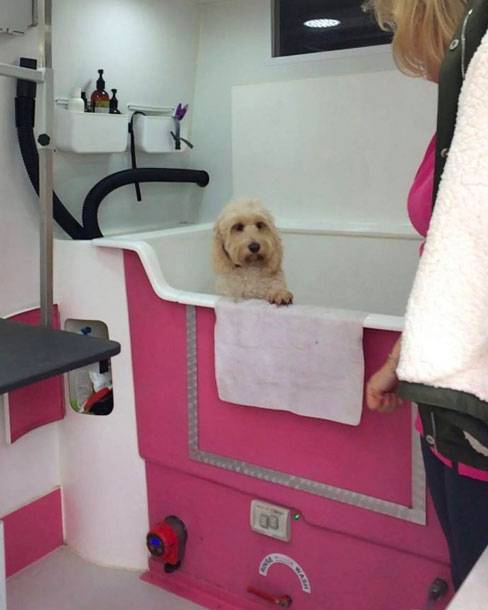 Please don't think you can skip groomers prices unless you are going to clip your dog yourself. Cockerpoos quickly get matted and the tangles pull on the skin of your dog, and this hurts them. Keeping their fur short is a great way to prevent those tangles which lead to matting. Having your cockapoo groomed will keep them happy and healthy, and looking their gorgeous best.
Alternatives to Buying New Beautiful Cockapoo Puppies
You don't need to get mixed breed dogs from cockapoo breeders or pay the incredibly high price tag many commands for their cockapoo puppies for sale. We would recommend you consider there are lots of cockapoos in shelters waiting for new homes.
Additional Costs
We haven't even looked at the price of cockapoo toys (think £15 on average a toy), puppy training (£10 for group sessions), as well as leads, bedding, and collars (£20).
Don't forget small things that might crop up with owning a cockapoo such as ear infections or water infections which can be common and need a trip to the vets.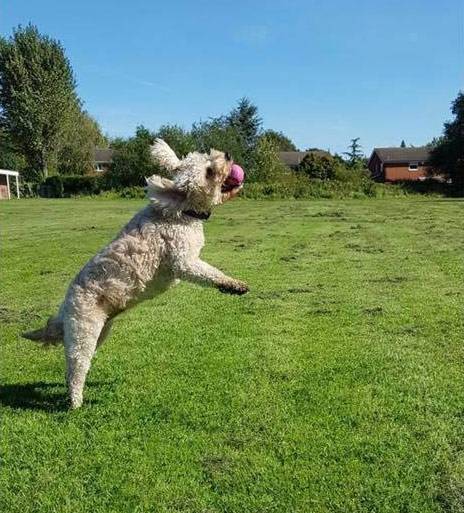 There's no way we can put a price on the unconditional love and companionship a cockapoo gives, but there's a price to owning one of these dogs. Make sure, before you make a lifelong commitment, that you can afford it, not just financially, but emotionally, and even physically too. Do lots of research.
So when you are considering cockapoos, and start thinking to yourself "how much is a cockapoo" don't just think about the initial purchase price, but the ongoing costs too.
Top 5 Popular Cockapoo Products