You might be one of the lucky ones and have a dog that doesn't shed much hair.
Luna sheds a lot. She's a lot more spaniel that poodle so maybe that's why?
After all, the Cockapoo is a crossbreed and they might be more poodle or might be more spaniel. It really is pot luck!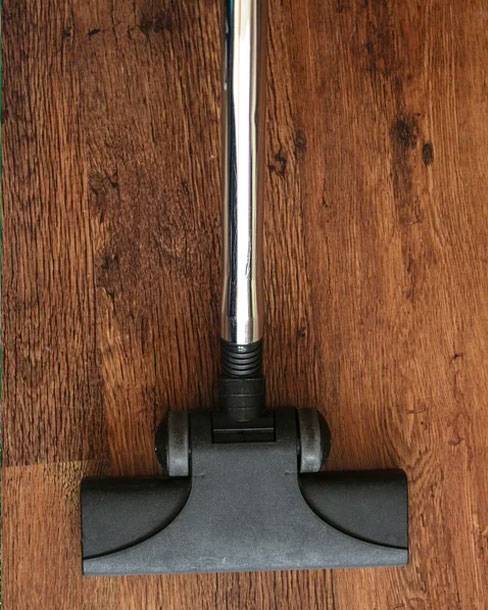 We thought Luna wouldn't shed hair, but we were wrong! Dog hair is everywhere. I wouldn't change it though. She's amazing.
I decided to do some research and look into the best hoovers to get rid of the hair that seems to be everywhere.
Here is are some of the best hoovers that I think will be good for pet hair and the one that we own.
Some Recommended Hoovers
I always used to buy Dysons but with our last one not lasting that long I decided to do some research into other brands. One that I kept seeing on TV over and over was the Shark models.
Reviews looked good so we went ahead and bought it.
So far, I am pretty happy with it. It performs pretty well but we paid the extra for the pet attachment which we really needed for the stairs as that's the part that seems to attract the pet hair the most. This works pretty well, but its not perfect.
Battery life is decent and it gives me just enough battery to do all the key areas. If I want to concentrate on the stairs with the animal attachment then I will likely use a full charge just for the stairs on their own.
This was the
original Shark hoover
that we purchased after we got rid of the Dyson. It was better than the model above, but we took it back to the shop. It was just too heavy for my wife to use and she struggled to carry it upstairs. It was heavy and bulky.
However, with it being corded it did clean the stairs that little bit better than the cordless one that we have and the bin size on the vacuum was also bigger and better.
I guess it all depends on your needs, but we preferred the wireless one and it also means my wife can still help with the hoovering 🙂
Robot Hoovers
Before we had Luna, I had a robot hoover like this one. These are not the best for pet hair BUT they are handy for staying on top of things. We had ours go out once per day when Luna was not in, as she hated it. It wouldn't do a deep clean and wasn't as good as a manual hoover as getting the pet hair up but it did mean that the manual hoovering we did wasn't as much.
This isn't one that I have owned or used as we personally moved away from Dyson after the last one not lasting long. It is a hoover that I do see coming up in reviews and its one a friend of ours with a dog owns. They said it works really well and should maybe be one that makes it onto your shortlist.