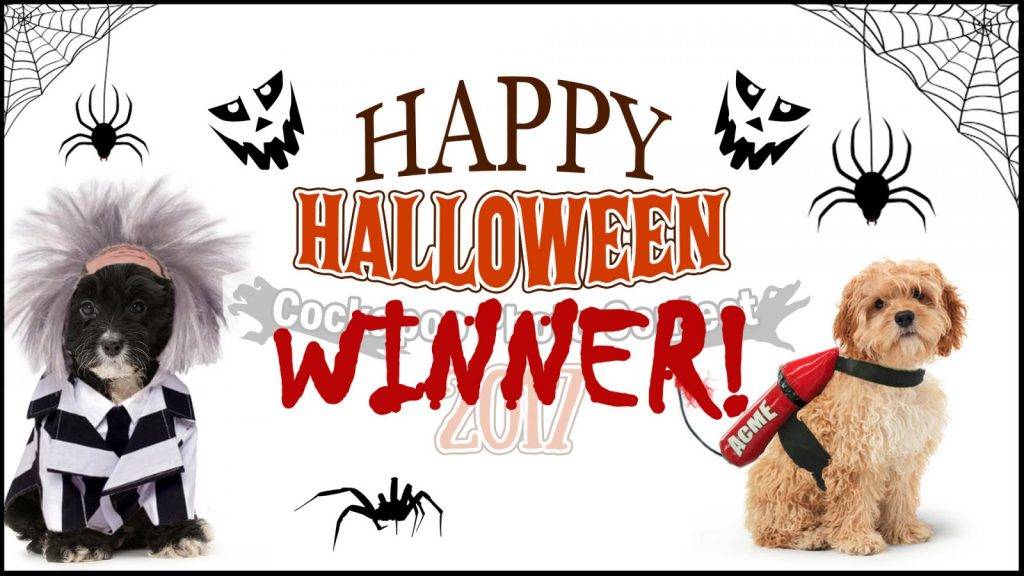 Thanks for everyones entries for the competition. We are pleased to announce the winner is…..
POPPY! Could Poppy's owner please message us either through the contact form, or through Facebook please.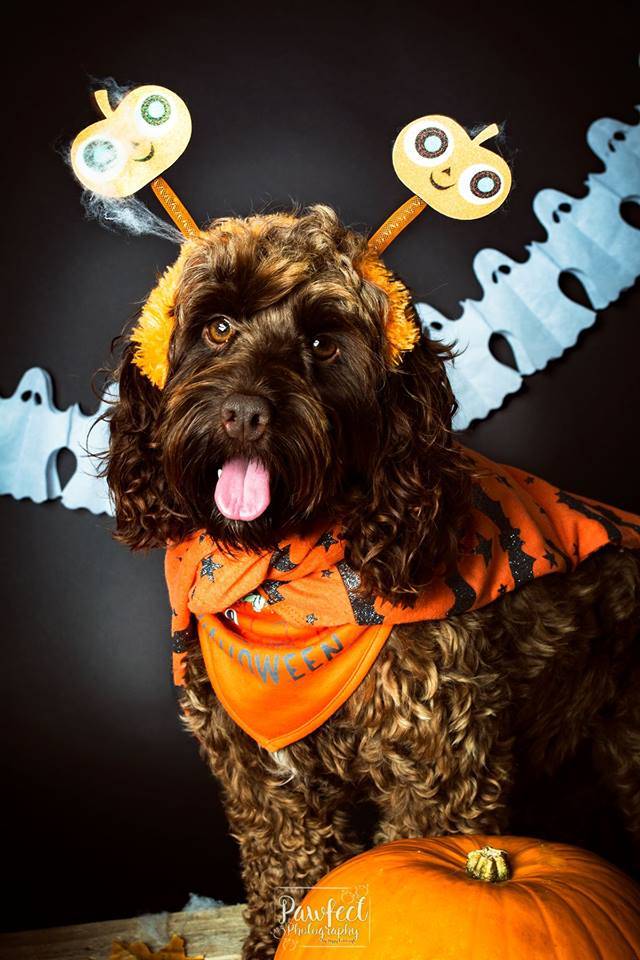 Poppy the winning entry. She won our heart. You can see that she truly loves halloween. Congratulations on winning the voucher!
Here are all the other entries (in no particular order).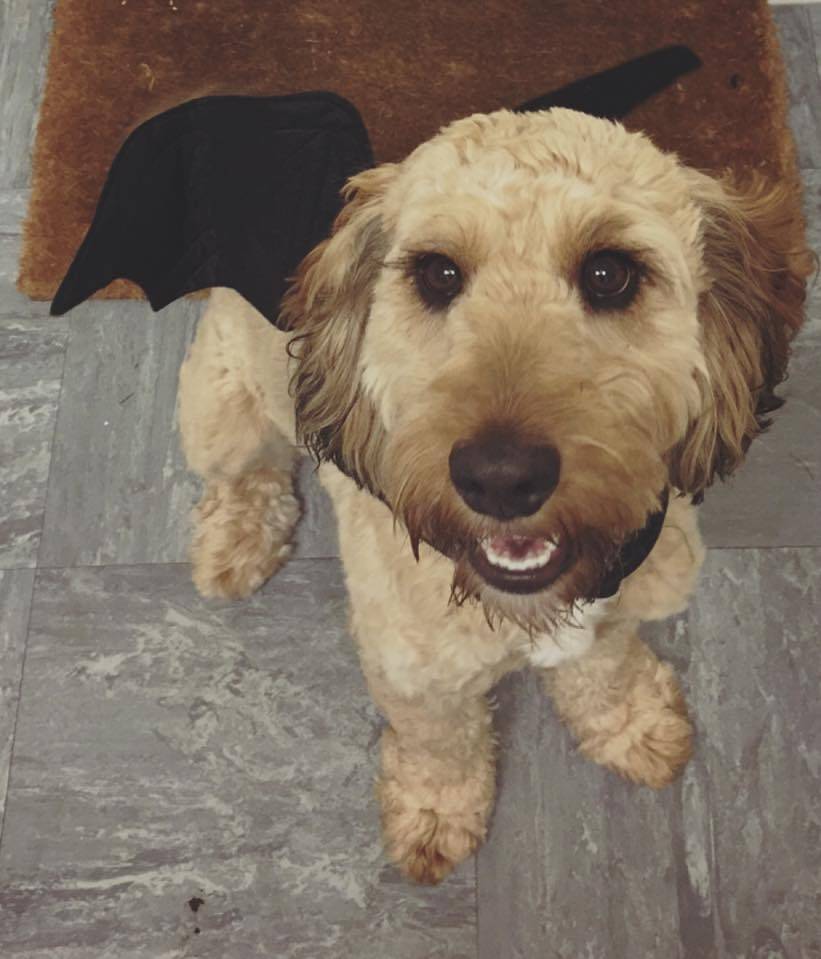 This is 10 month old Ralph dressed as a Bat!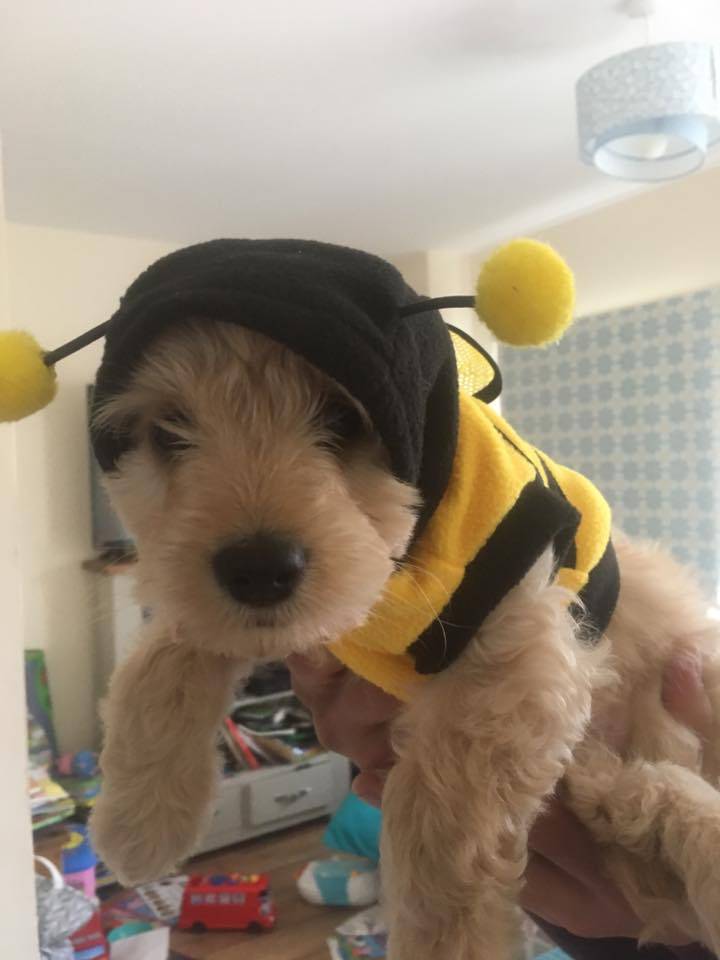 Harley the puppy dressed as a Bee.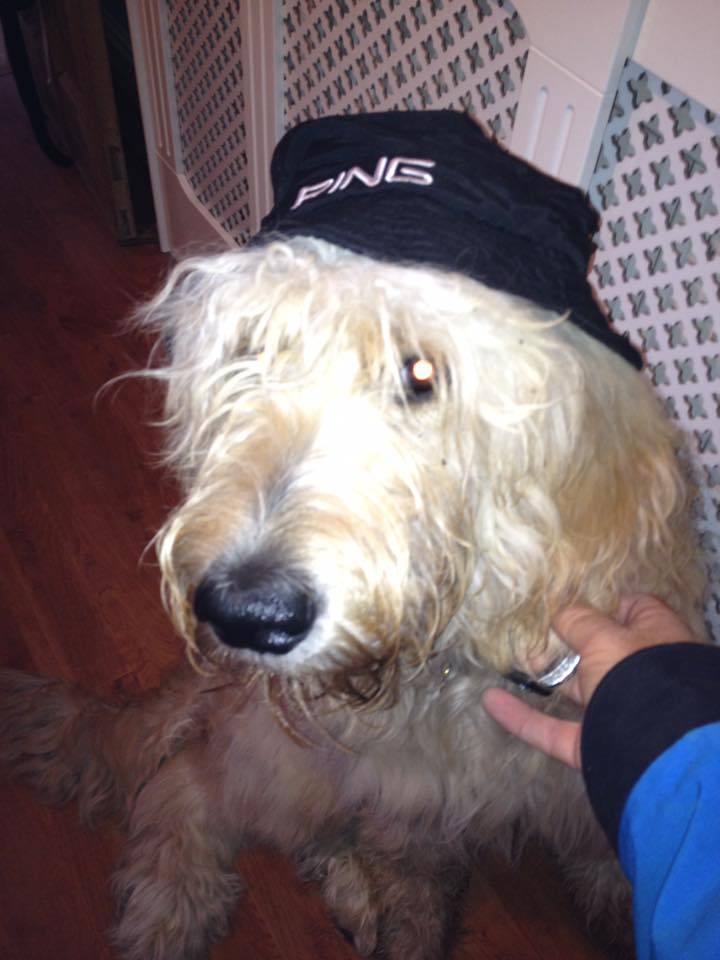 Not sure what this Cockpoos name is but he is looking cool.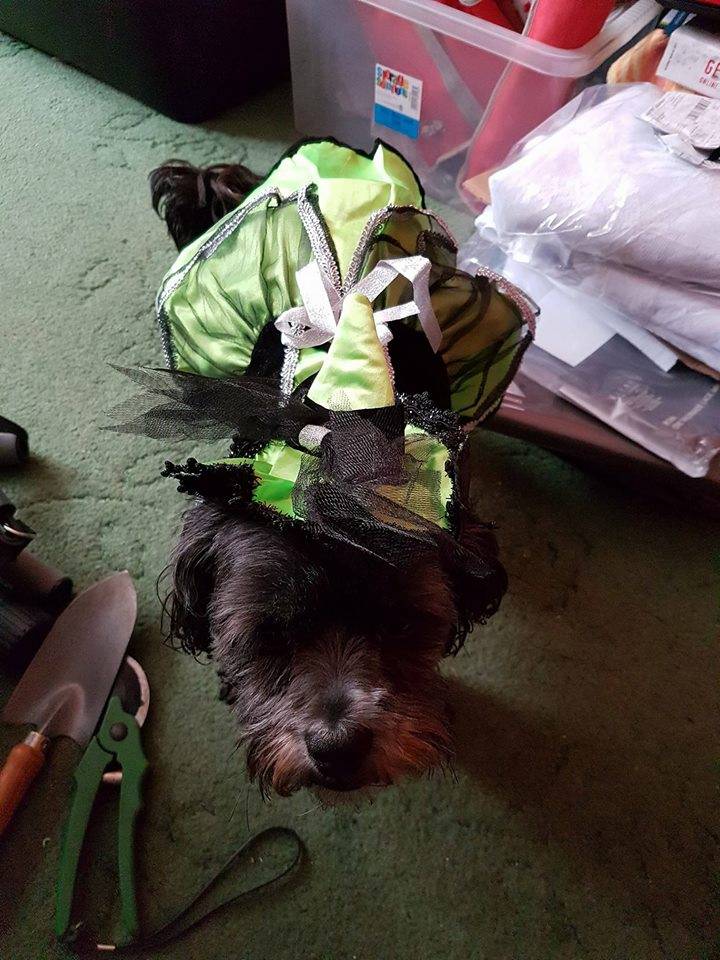 This Cockapoo went trick and treating and even had flashing lights on their outfit!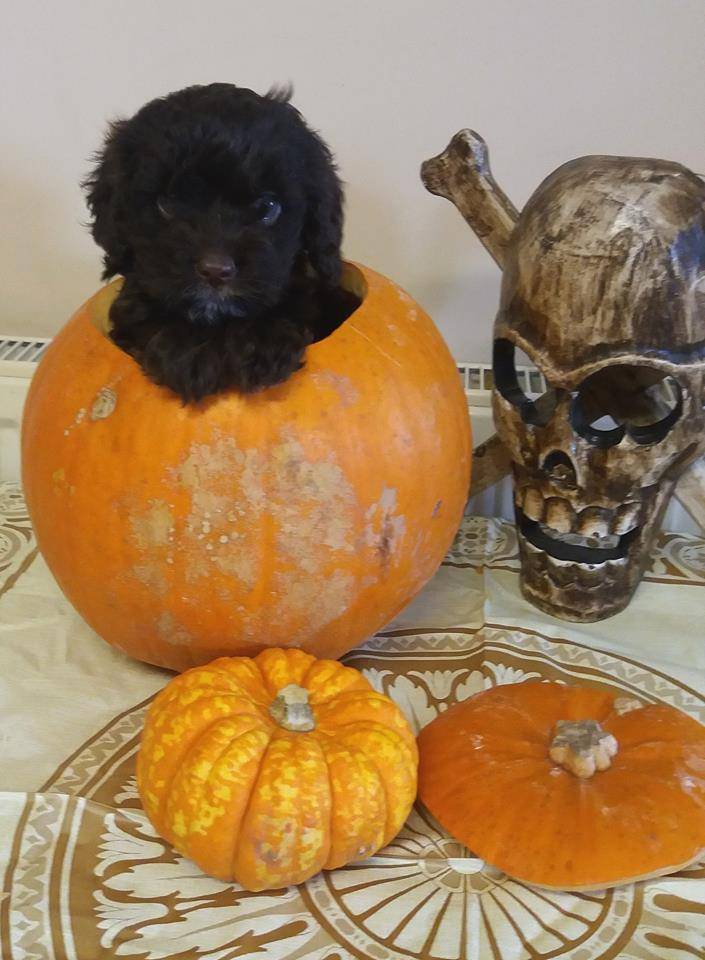 Pumpkin Cockapoo! So cuuuuuuuuteeeee!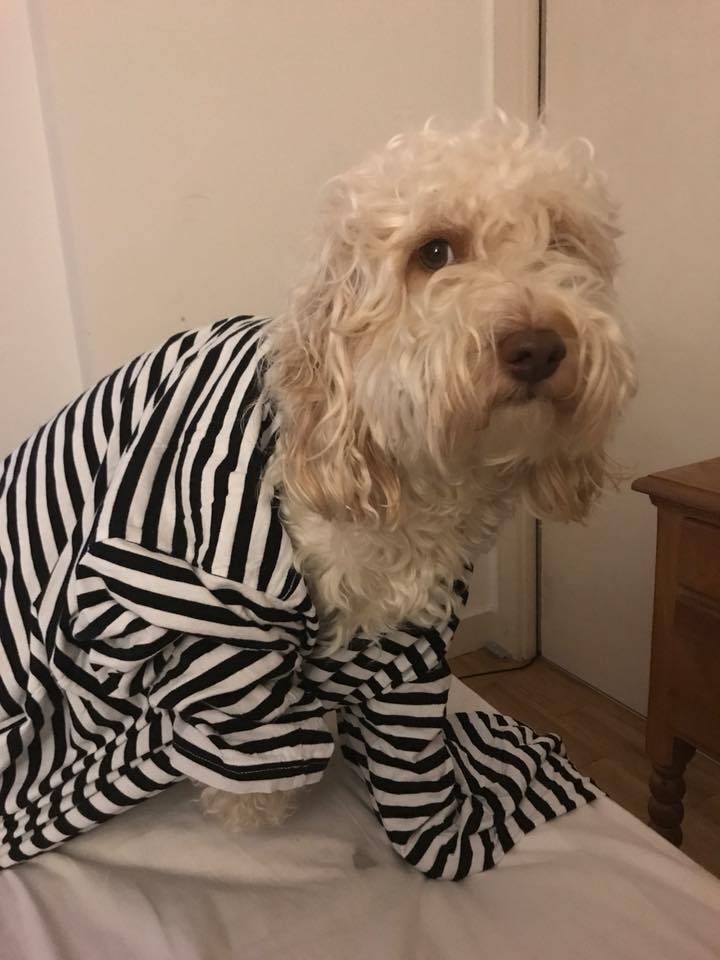 Mr Darcy dressed as a convict.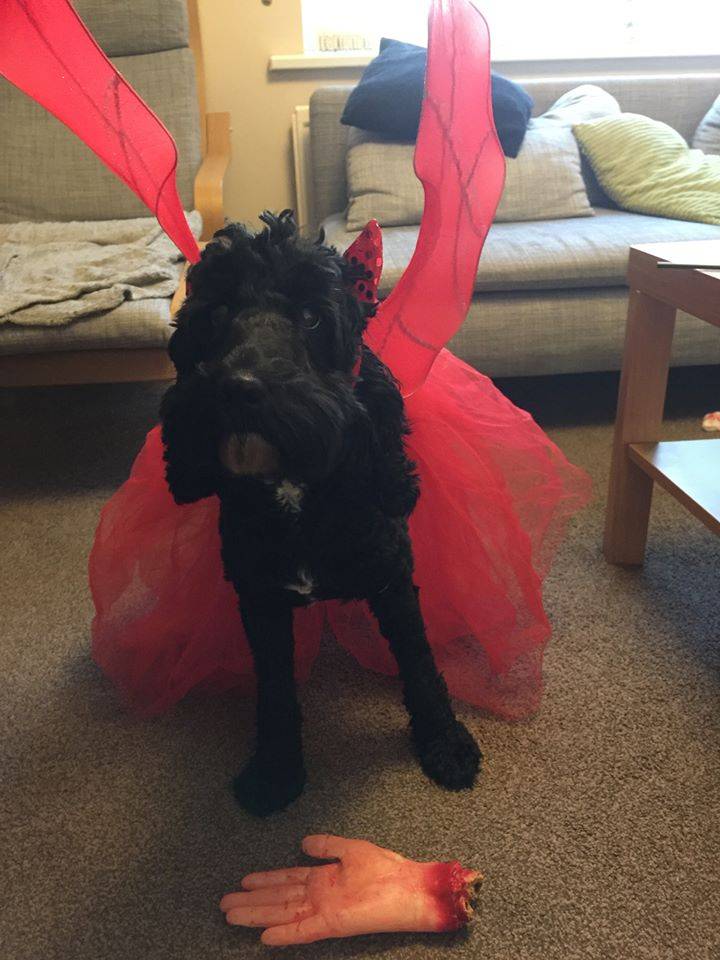 Molly Cockapoo dressed as a devil. Their owner told us that she really is a little devil 🙂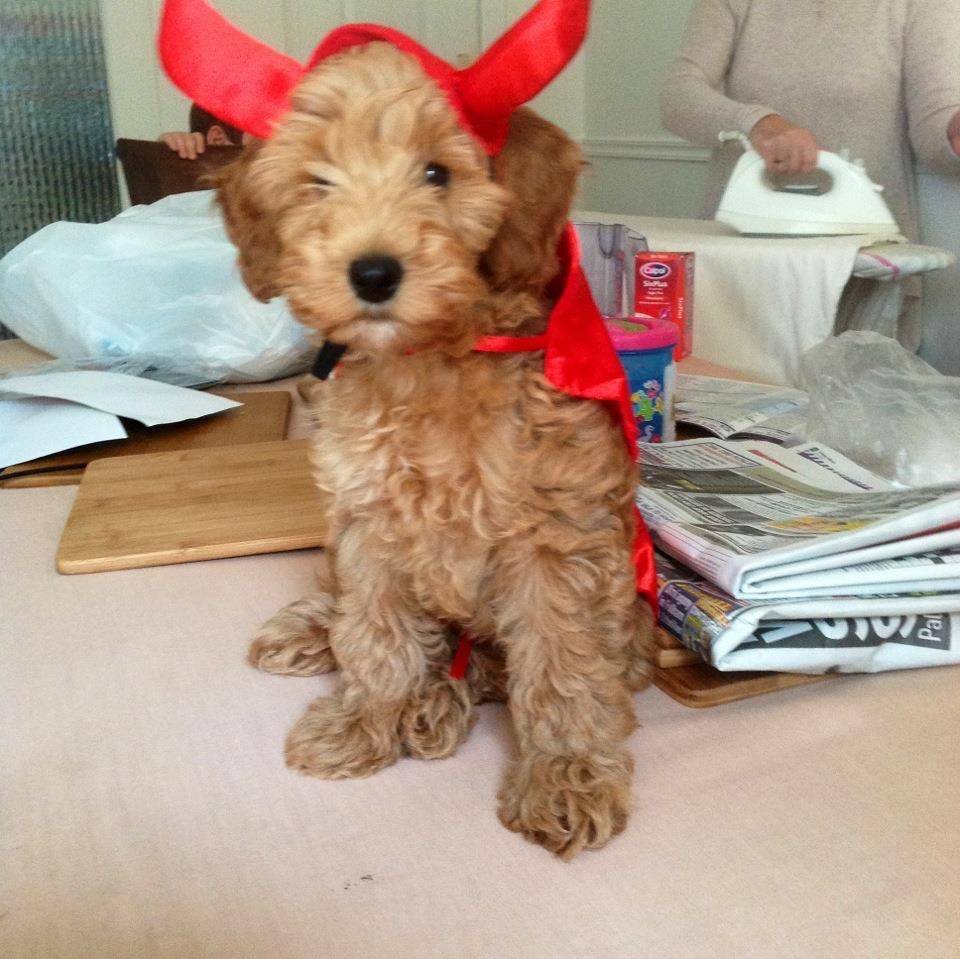 Miss Millie looking cute but scary.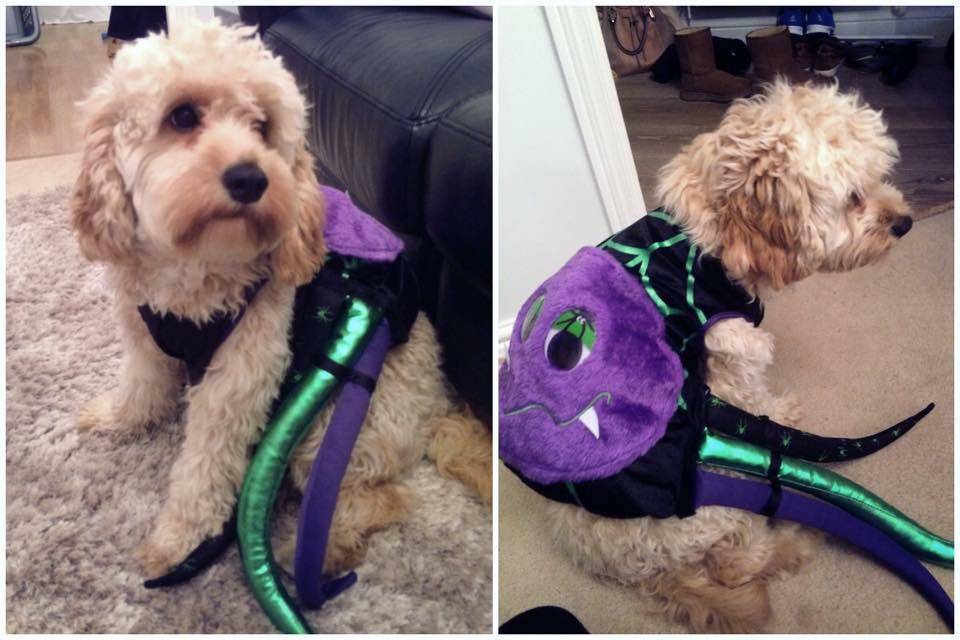 Joey dressed as a creepy crawly.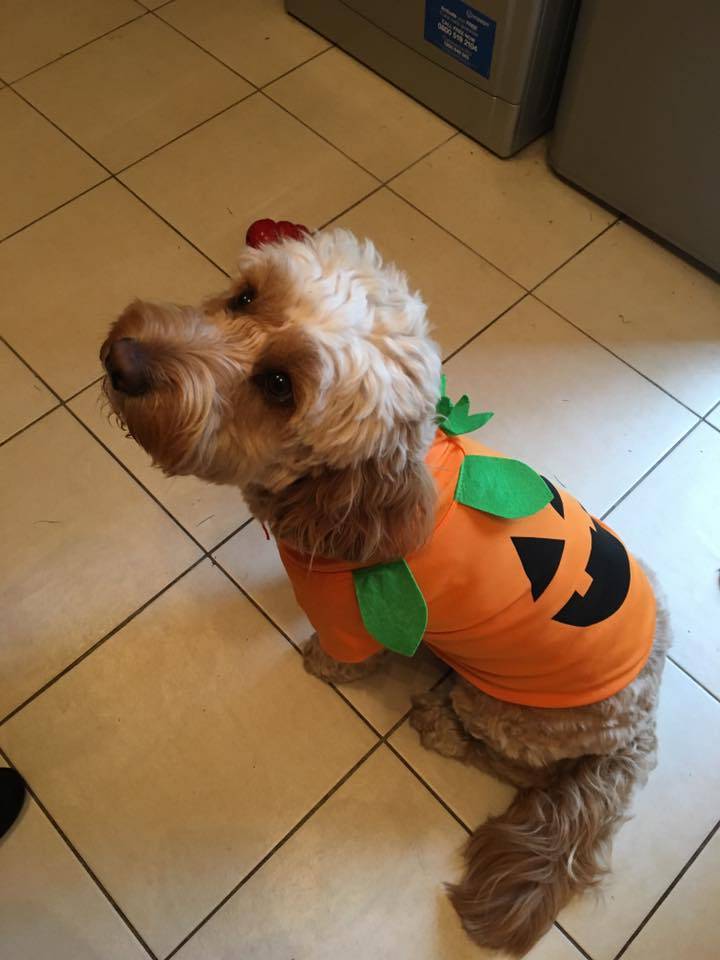 Barney dressed as a pumpkin.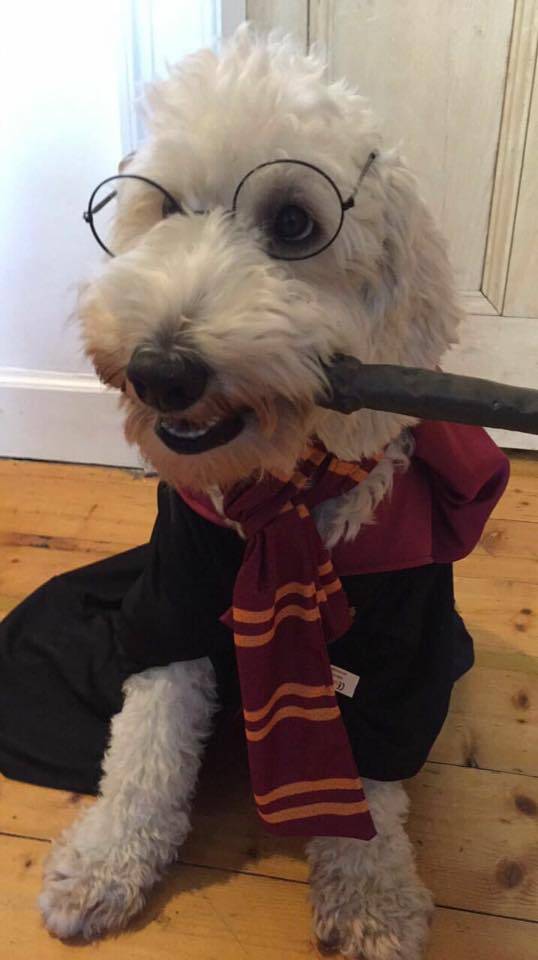 Murphy looking great as Harry Potter.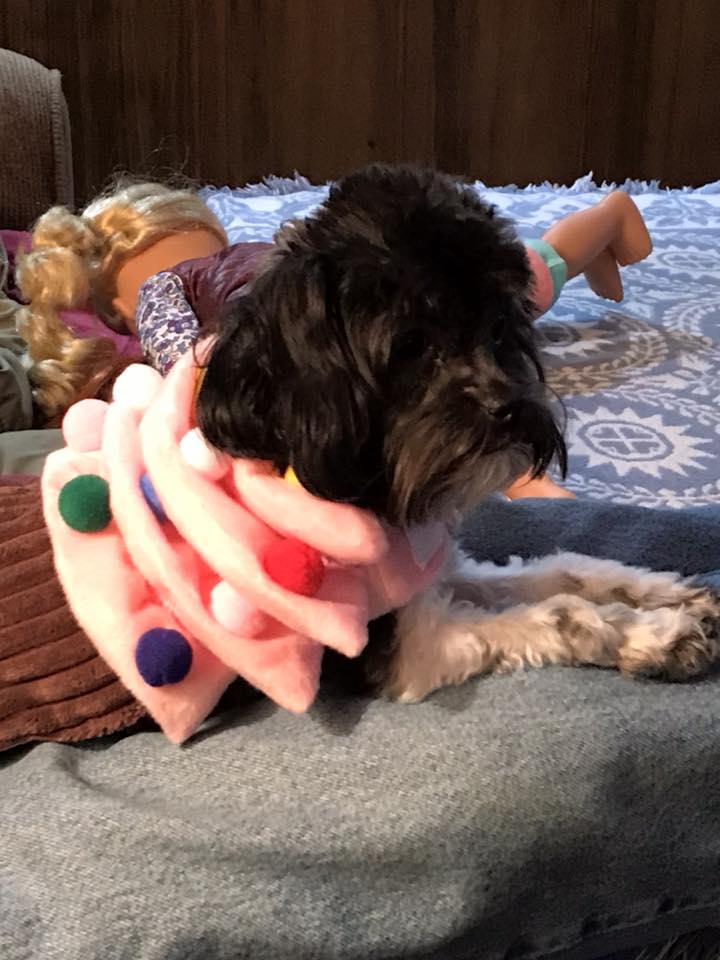 Henley dressed as a cupcake.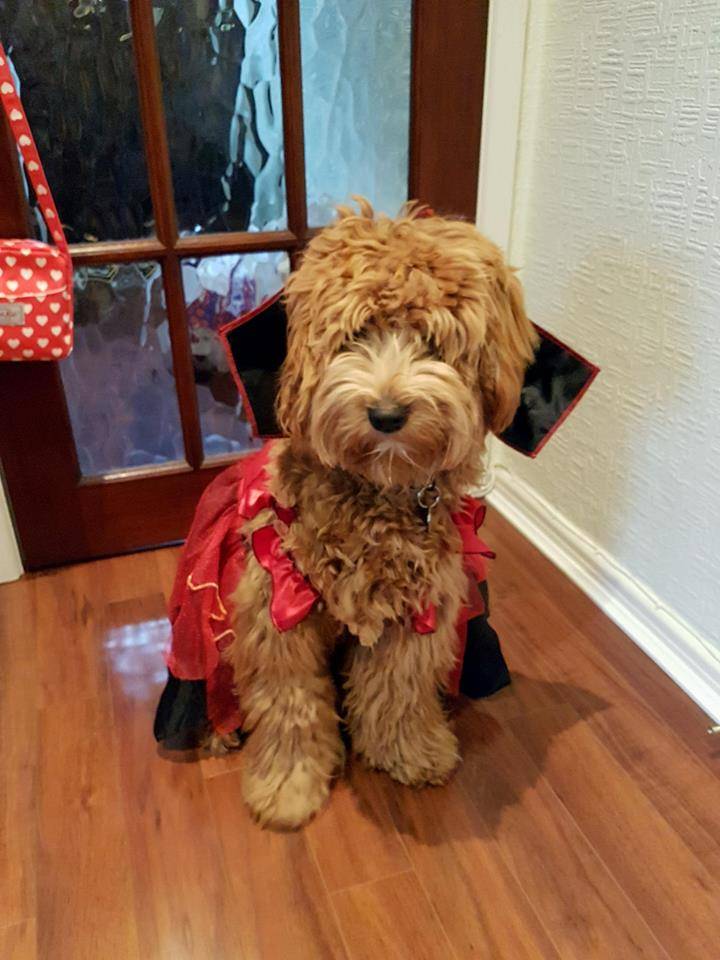 Bramble dressed as Dracula.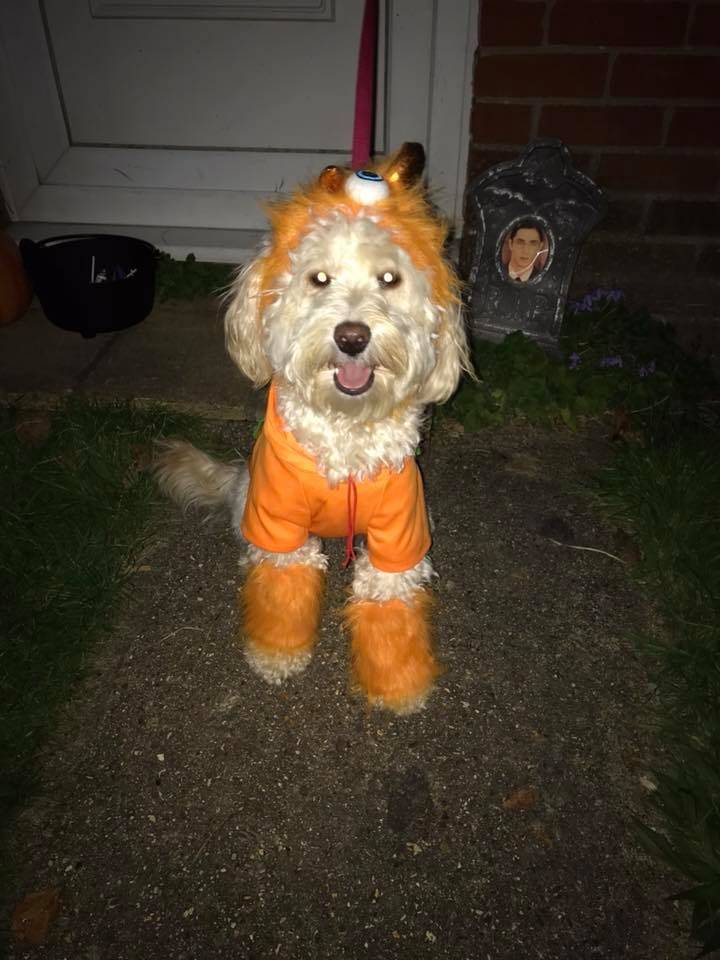 Flo looking great trick or treating.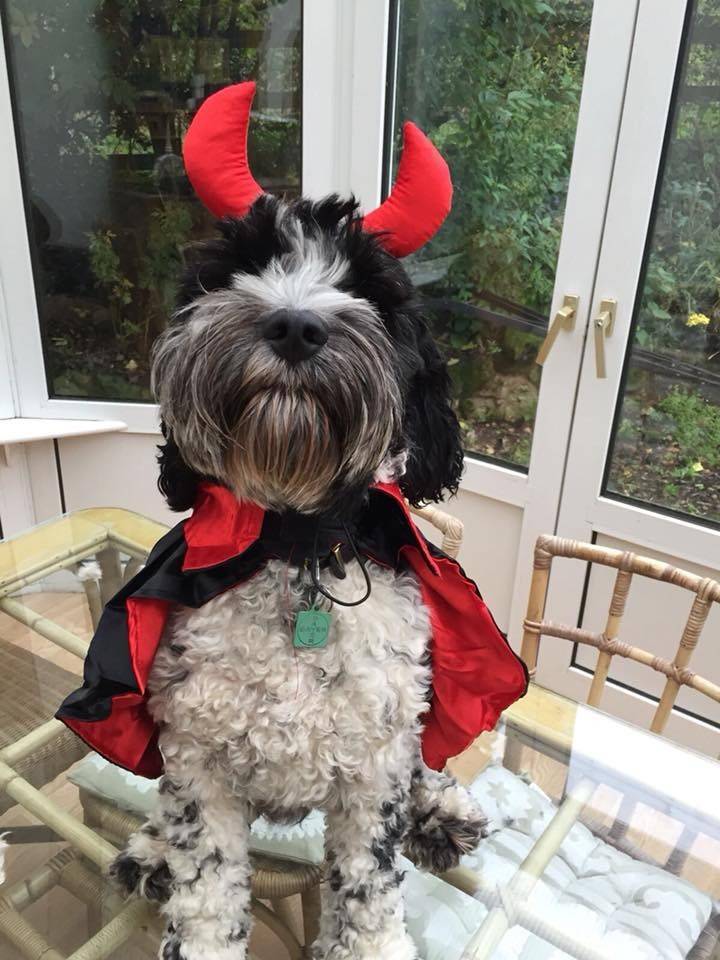 Wilf looking very proud of himself as a devil.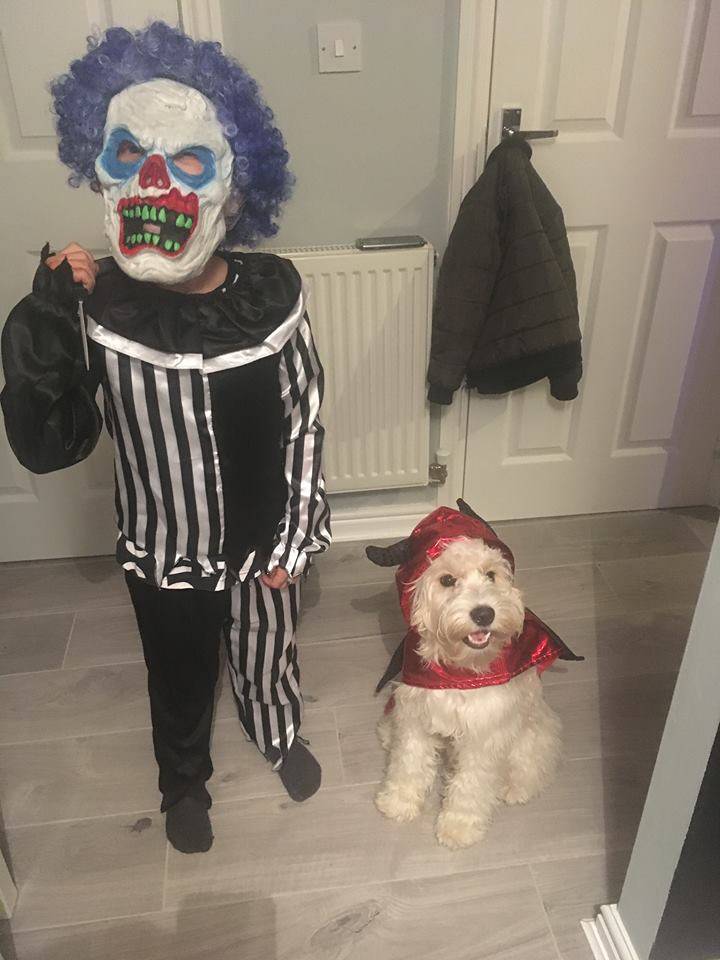 Teddy the scary devil!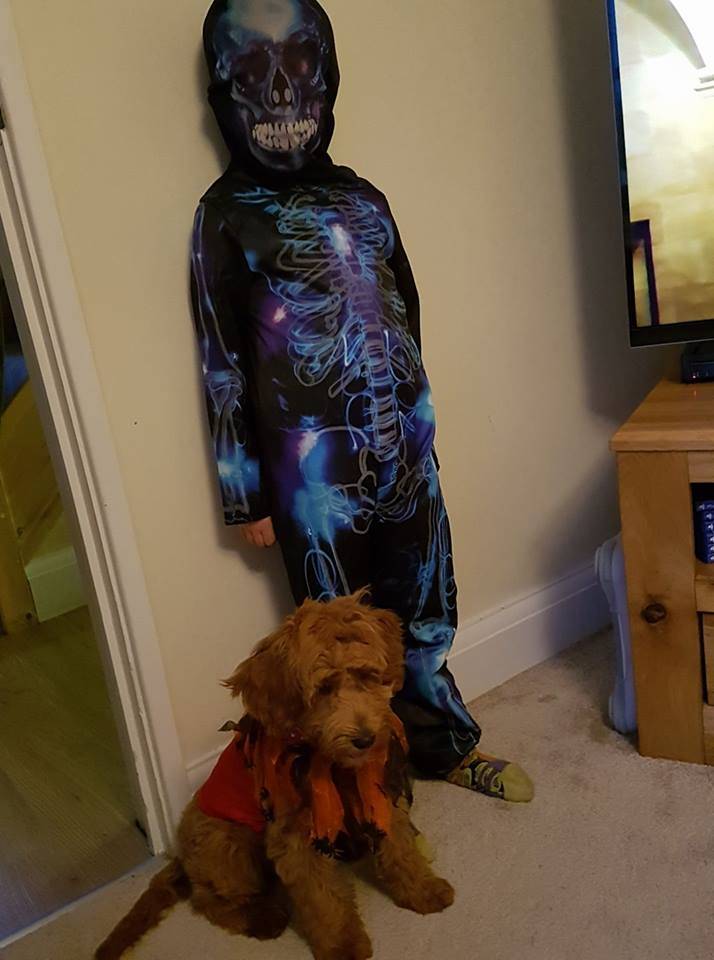 I don't have a name for this Cockapoo, sorry, but he is looking great.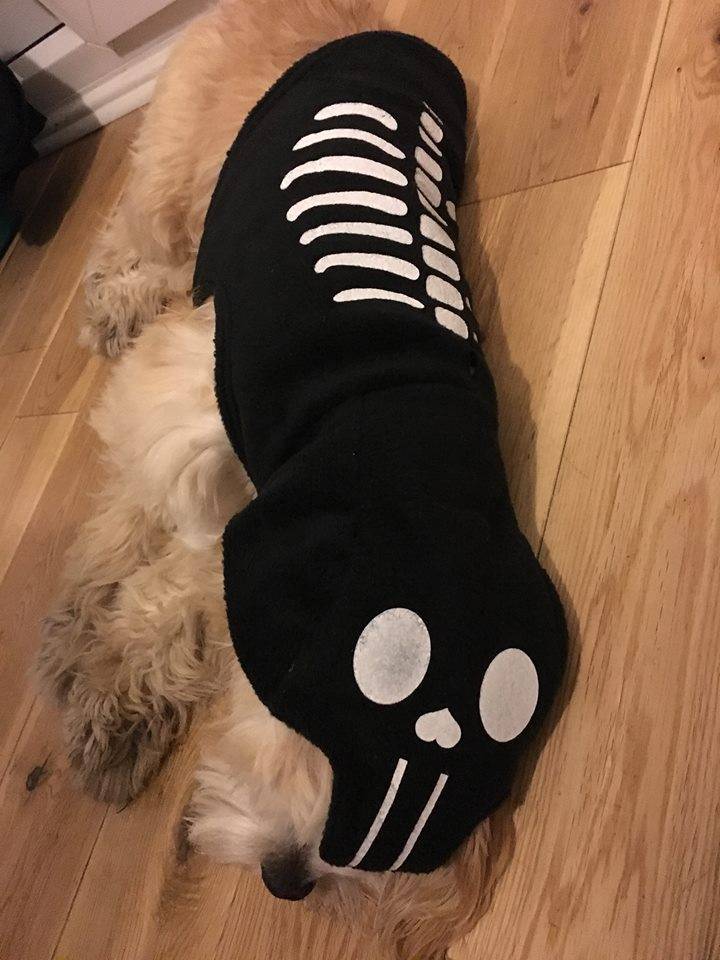 Kenny fast asleep in his outfit.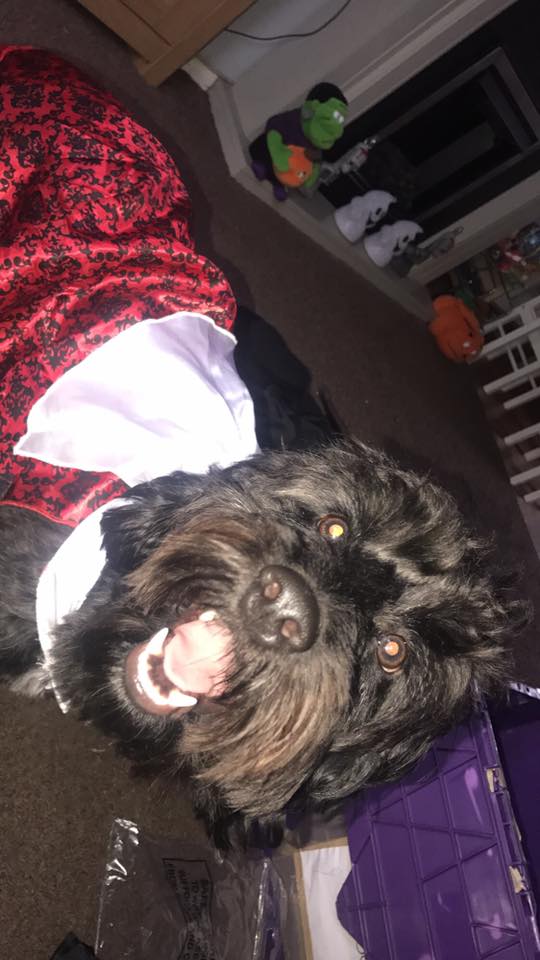 This Cockapoo is looking very scared indeed.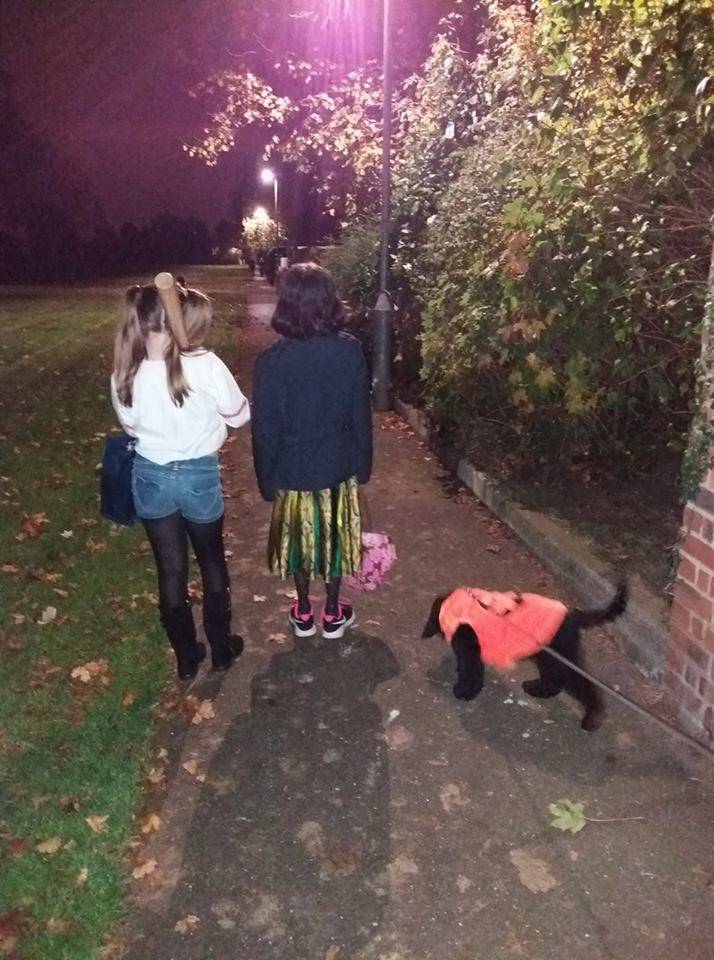 This dog is off trick or treating.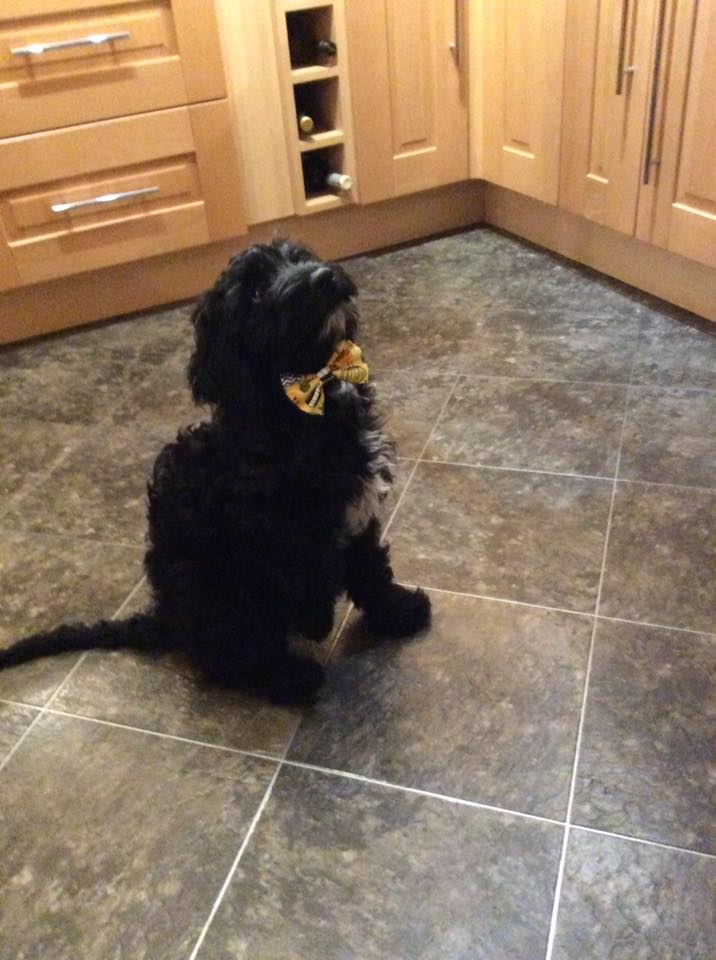 Looking very smart in his bow tie.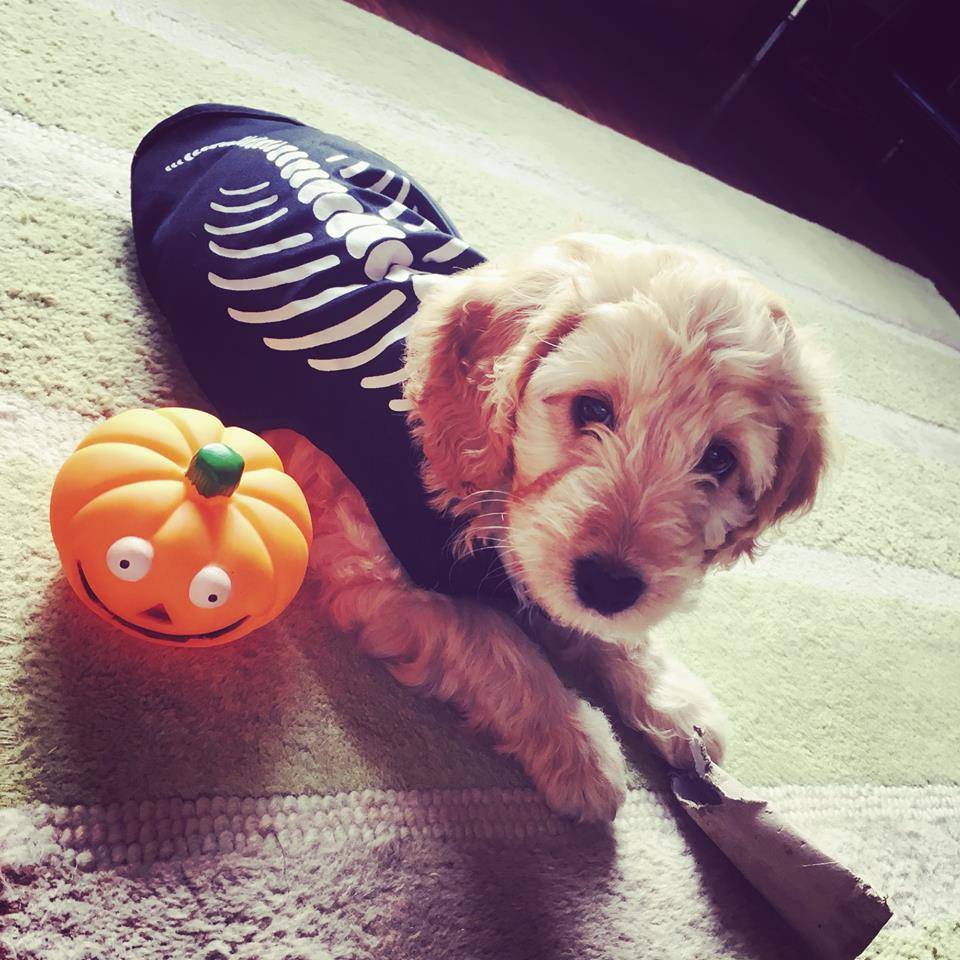 Finn wasn't old enough to go trick or treating but had a great time welcoming all the visitors.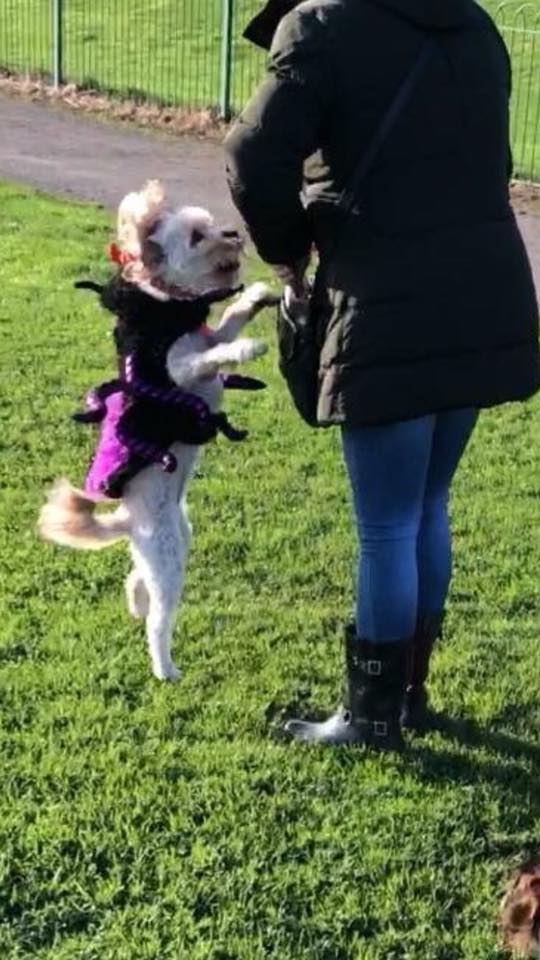 Sadie wanting all the treats!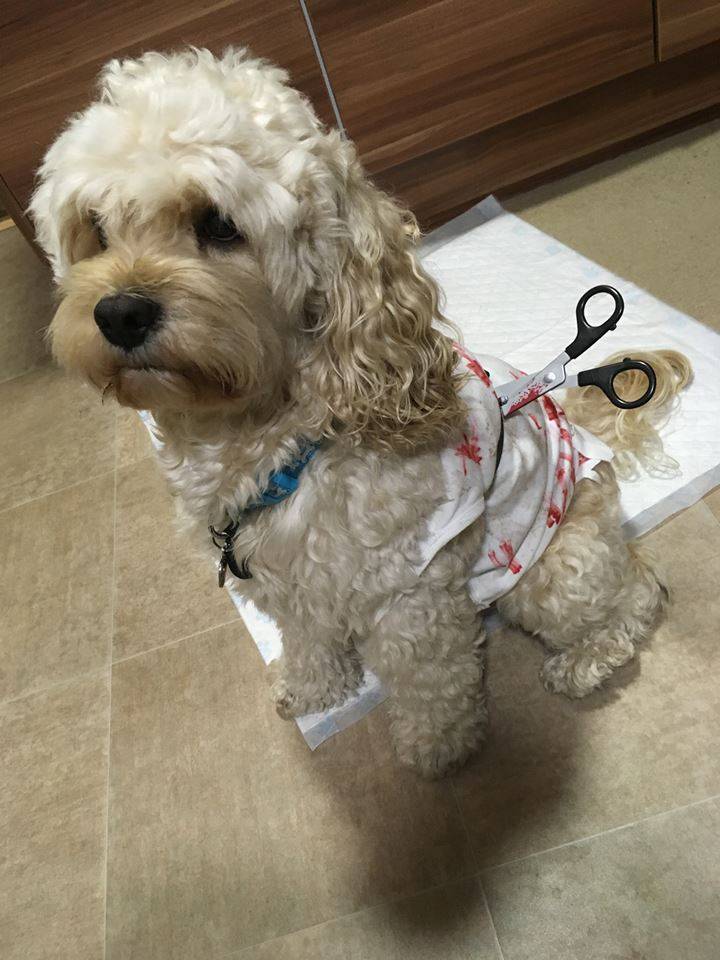 Rex with a great outfit.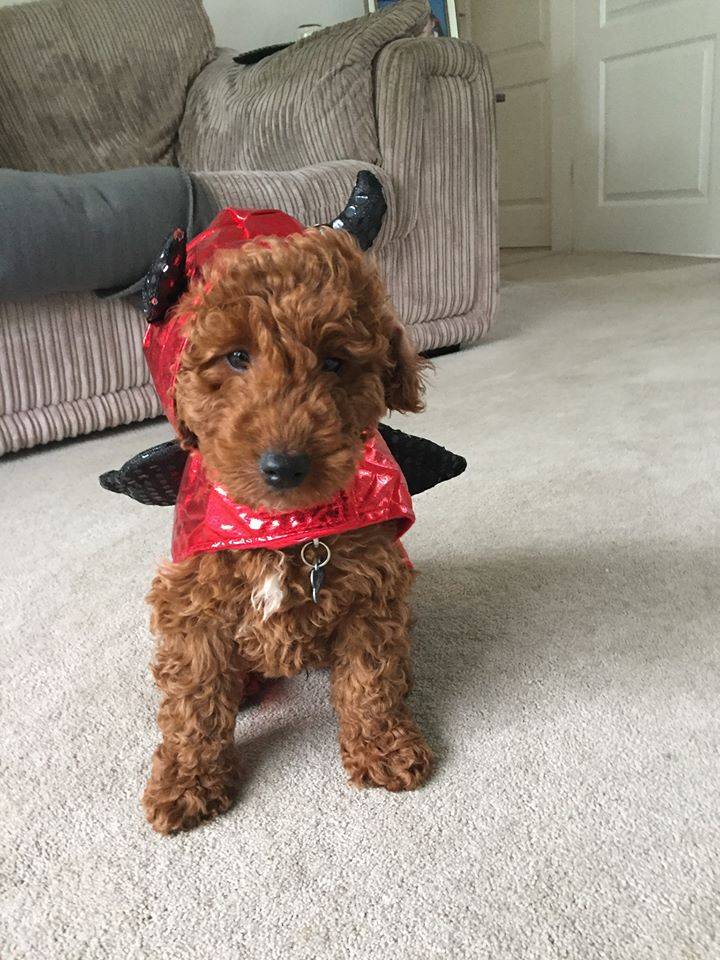 This is Chewie, aged 16 weeks. Looking great dressed as a devil.
If you need to buy any halloween outfits for your dog next year, don't forget to check out our favourite outfits here.